March 31, 2022 in Sri Lankan by thywhaleliciousfay
Although I wasn't impressed with my meal at Cloudstreet, I was still very much interested by what Sri Lanka-born and Australia-trained Rishi Naleendra is bringing to the food scene. Kotuwa, 1 of the 4 restaurants under his belt, is a casual Sri Lankan restaurant. Since I never had Sri Lankan cuisine before and was keen to know more about it, I felt it's only appropriate to visit Kotuwa where food was presented in its most traditional manner.
Was glad my friends were open to trying a new cuisine. Reservation was made for a weekend lunch via their website.
And having no experience with Sri Lankan cuisine, we asked the staff to help us out with the food menu. And the meal already felt fun because the staff were really excited to make recommendation. We were starting on a high! I simply love it when staff are happy and passionate about what they are doing. The staff, who were also Sri Lankan, pondered hard before suggesting which dishes were best for us newcomers to try. I really appreciated the honesty in their recommendations. One of them said "You could easily get these 2 dishes outside. So I will recommend you to try this instead".
And with that, my friends and I commenced our lunch with:-
1) Plain hopper, $5 (above, left)
2) Egg hopper, $7 (above, right)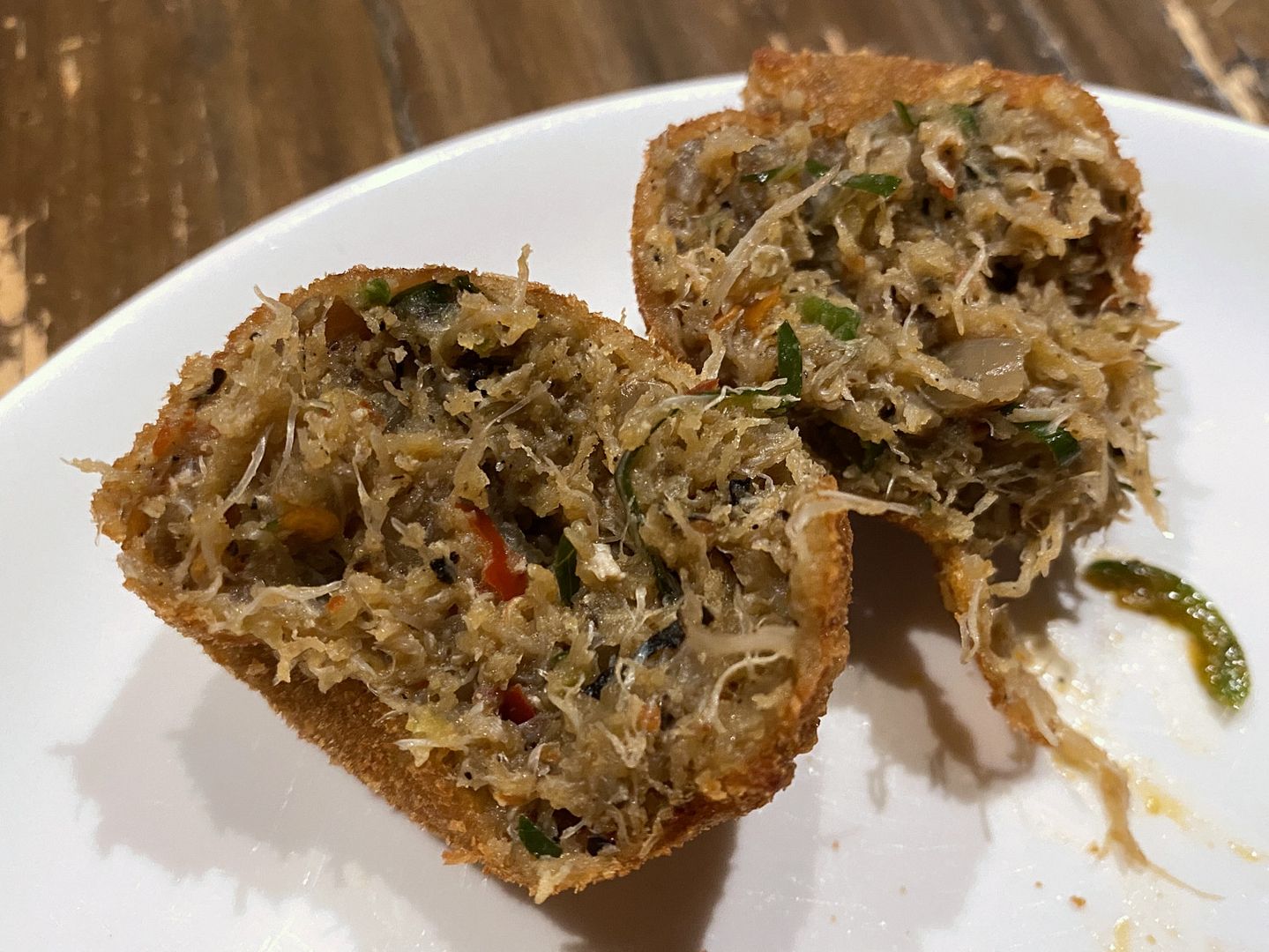 3) Crab cutlet, $16 (above) – Sri Lankan style croquette, with spiced crab meat brandade.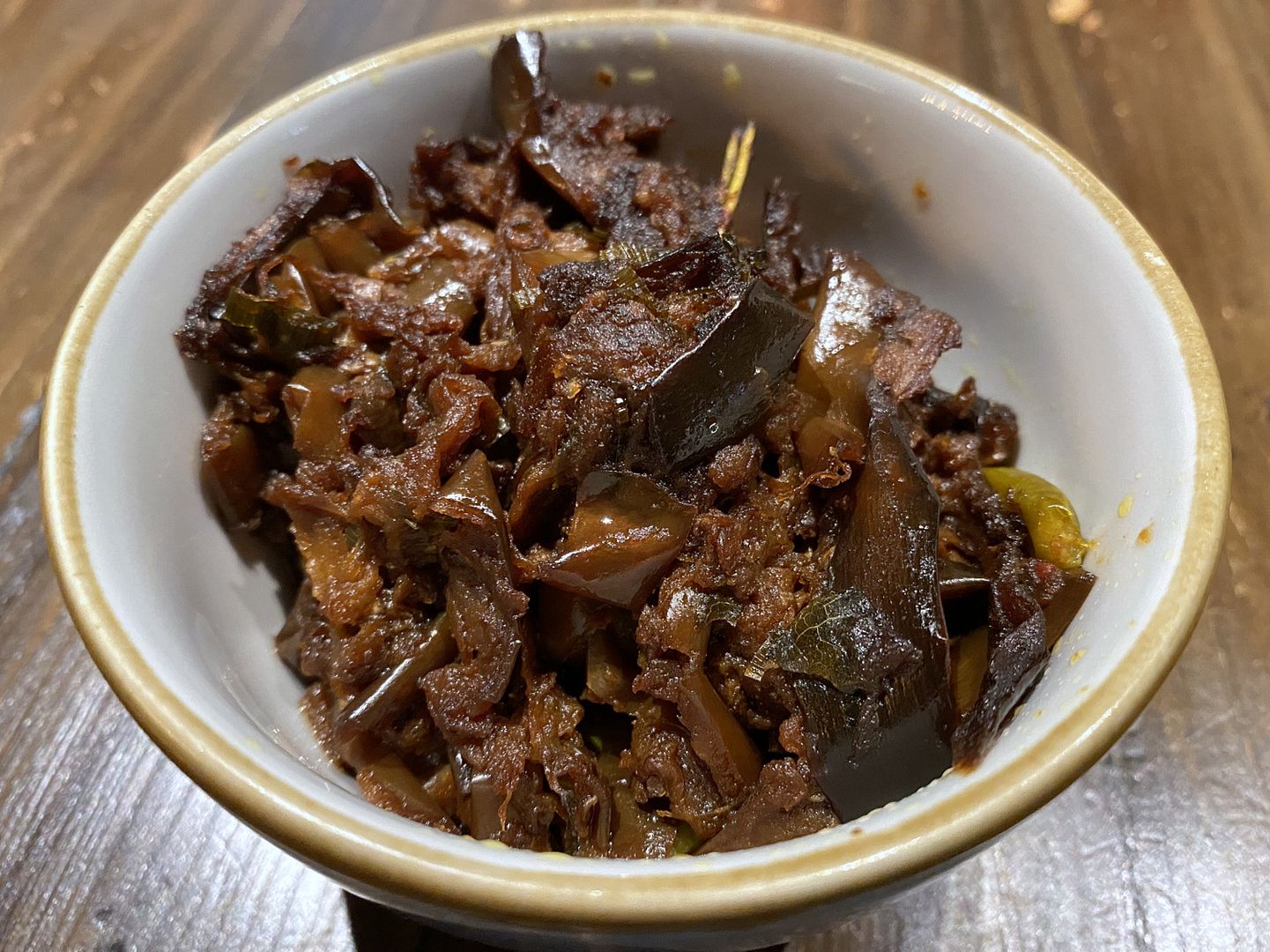 4) Wambatu moju, $8 (above) – Sri Lankan spiced eggplant pickled in coconut vinegar.
5) Pol sambol, $8 (above) – Fresh shredded coconut with chili and lime.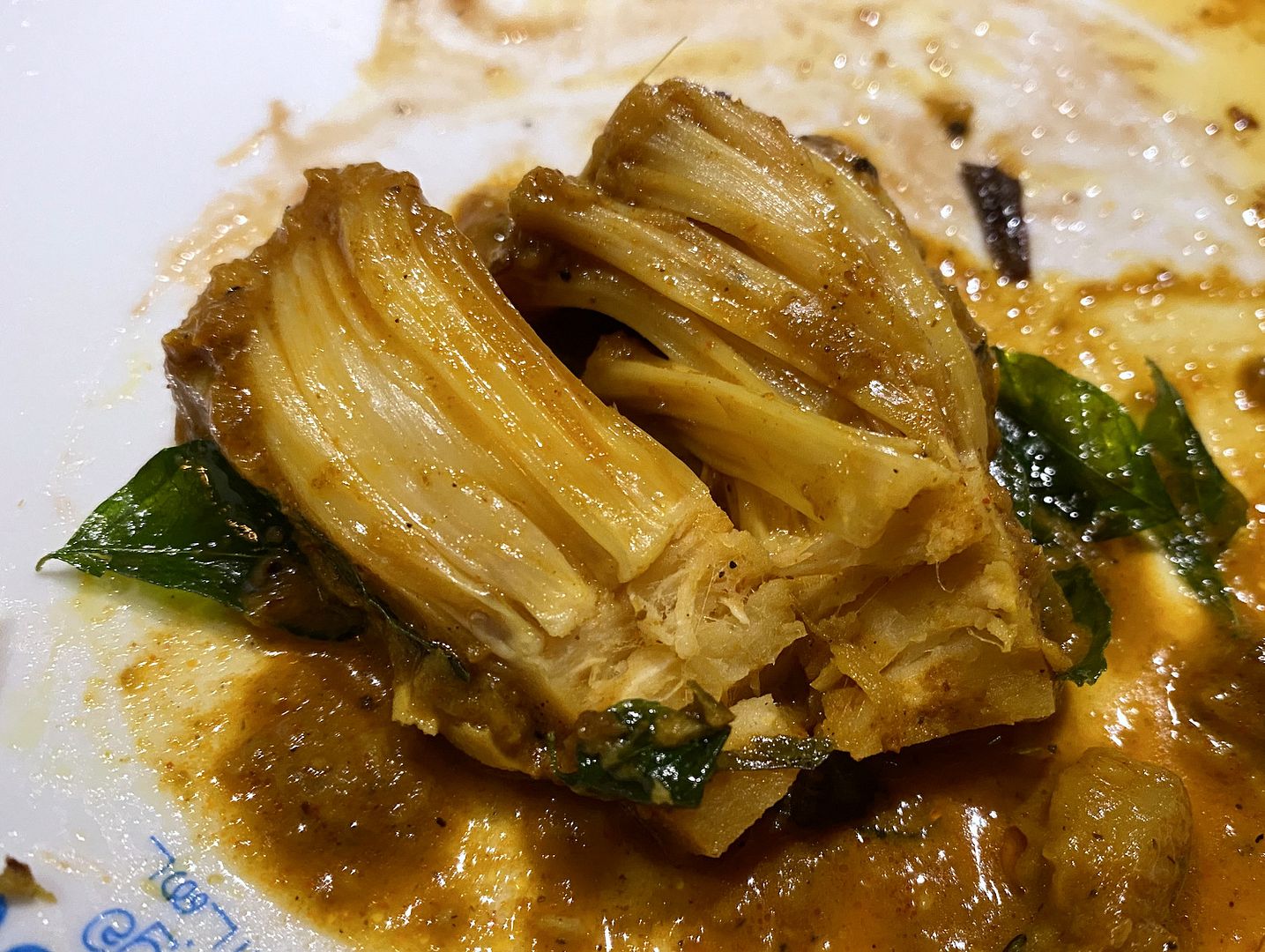 6) Polos ambula, $18 (above) – Baby jackfruit cooked in coconut with toasted Sri Lankan spices.
7) Gova mallum, $14 (above) – Cabbage tempered with fresh coconut and turmeric.
8) Chicken kottu, $24 (above) – Chopped up rotti cooked with vegetables, eggs and gravy.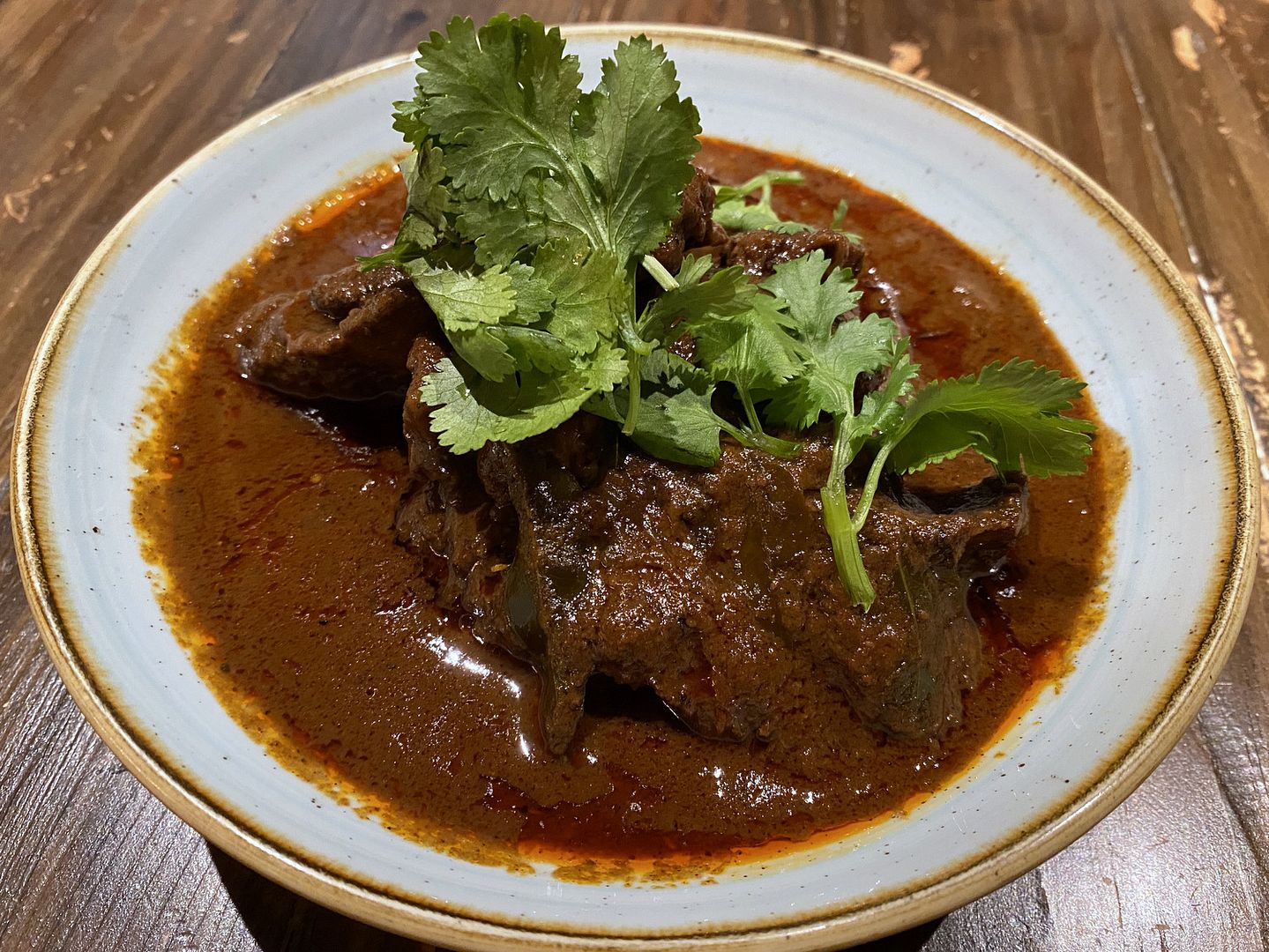 9) Chicken curry, $24 (above) – Chicken cooked in light coconut gravy.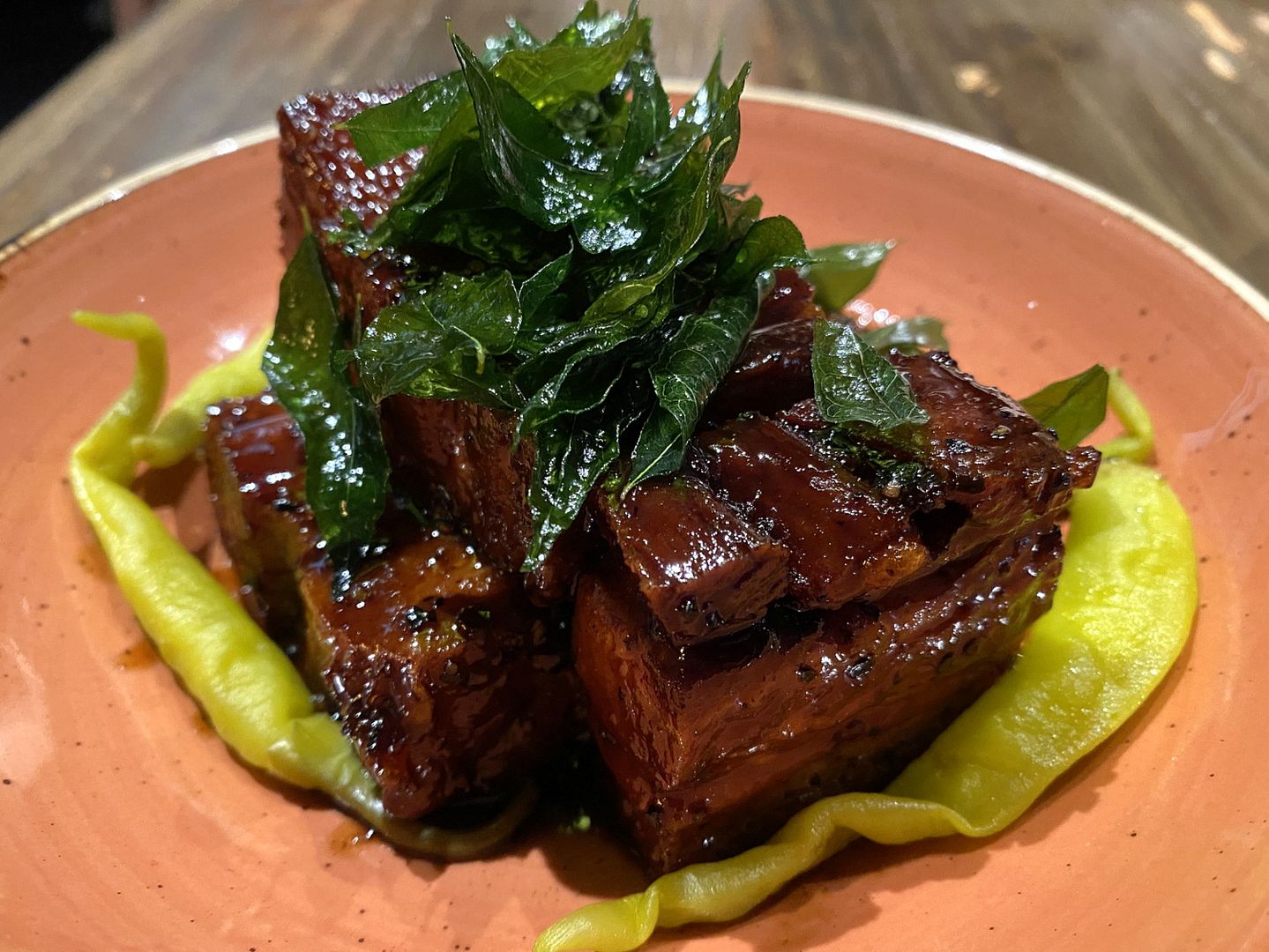 10) Black pepper kithul pork, $26 (above) – Crispy pork belly with black pepper kithul caramel and guindilla pepper.
11) Watalappam tart, $16 (above) – Coconut custard with jaggery, pistachio, candied orange and spices.
12) Chocolate biscuit pudding, $16 (above) – Marie biscuits and Valrhona chocolate parfait.
Would I recommend Kotuwa? A definite yes. Am really glad my friends and I came as a group of 4 because it allowed us try many dishes from the menu. We would have loved to give the crab curry a try, which also came highly recommended by the staff, but we weren't sure if we were keen on getting our hands dirty. Haha. But yes, my friends and I enjoyed every single dish. I came to learn Sri Lankan cuisine is all about the spices. So if one likes strongly flavoured food, Sri Lankan cuisine might just be up your alley!
Come with an open mind and ask the staff for recommendation if unsure. The only recommendation which we didn't follow was ordering the hoppers instead of rice. Rice might be a better option to enjoy with the different dips. But we insisted on hopper because we haven't had those before.
And somehow, I felt if I had visited Kotuwa first, I might have appreciated the dishes at Cloudstreet a bit better. Hmm…
KOTUWA SRI LANKAN RESTAURANT & BAR

2 Dickson Road, Wanderlust Hotel, Singapore

Overall: 8

Opening hours:-

Food/Beverage: 8

Sat – Sun : 11:00 – 15:00 (Lunch)

Ambience: 8

Wed – Sun : 18:00 – 22:00 (Dinner)

Value: 7

Service: 8

* Closed on Mon & Tues