August 14, 2022 in Japanese by thywhaleliciousfay
When chef Leon Yap announced on his instagram account in Janurary 2022 that he be leaving Shinsora from 1 March, I had a hunch he'll be back. And true enough, he updated in May that he'll be opening his own restaurant in July. And in mid July 2022, he did. :)
Hatsu is located on Level 3 of Hotel Royal Newton. And I personally thought the choice of location was interesting. I mean, Hotel Royal is a really old hotel built in the 1960s. Wouldn't the preference be to locate a new eatery in a more trendy/hip venue or in a not-that-old building?
Curiosity got the better of me during the meal, so I asked chef-owner Leon Yap about it and he shared he check out many places including Duxton but none fit the bill as well as Hotel Royal. He especially like how spacious the unit was, the restaurant being directly in front of hotel lift lobby, and the ease of parking for customers who drive. Nice!
And in all honesty, I actually like that I am now given a reason to enter Hotel Royal Newton. As a child, I always looked out of the window when my family drove past the hotel (to get to Orchard) and was intrigued by the hotel's distinctive concrete facade and what's inside the building.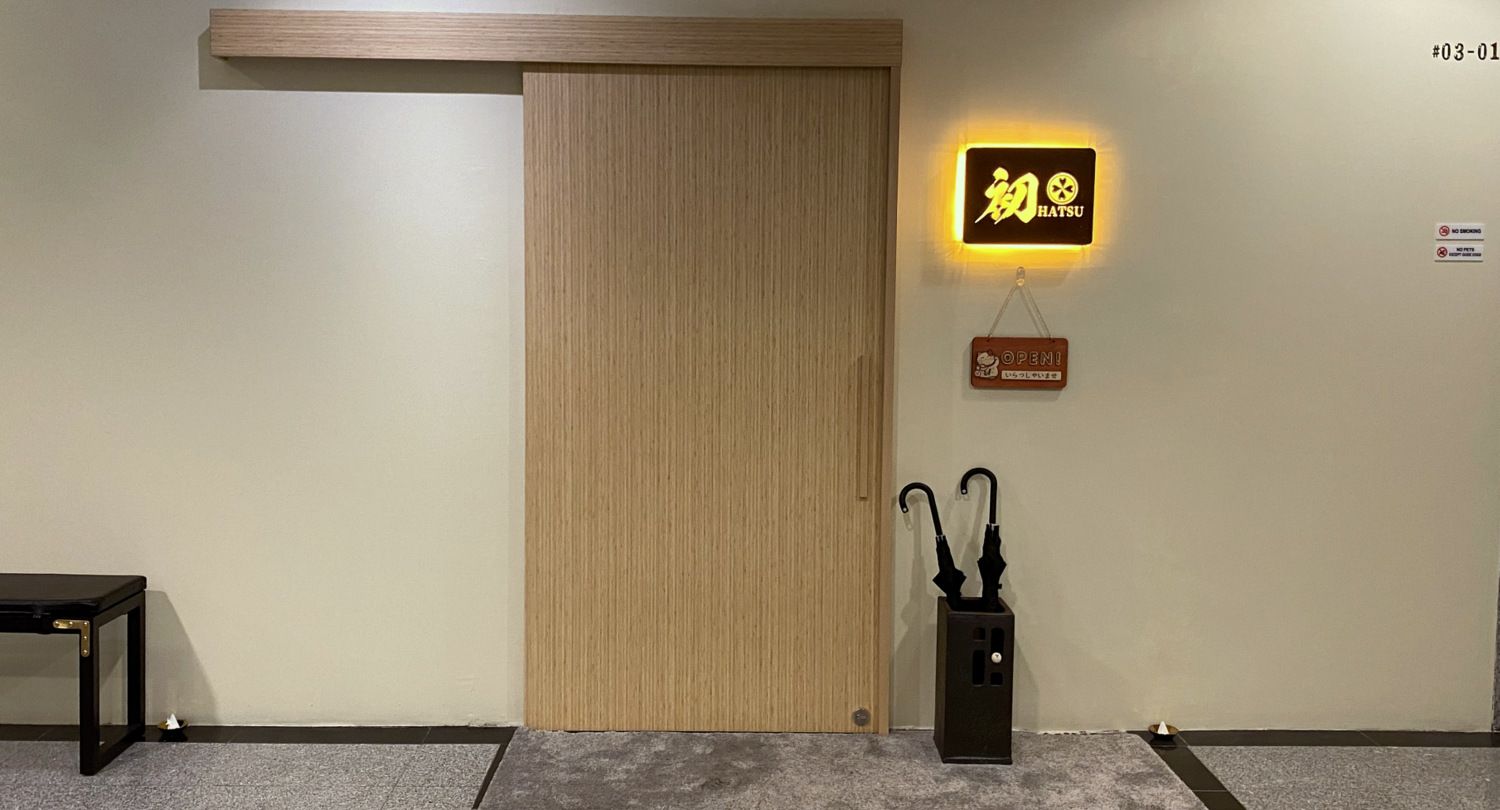 My girlfriend made the reservation for a Saturday lunch via Hatsu's website. What we didn't know was that there's 2 chefs behind the sushi counter; Head chef Leon and his sous chef. We got lucky because my girlfriend and I were assigned seats at head chef Leon's end of the counter. And from the menu (pages 1, 2, 3, 4), I ordered:-
1) Hatsu Lunch Omakase, $120 comprised of:-
(A) Appetiser (above) – Saba (mackerel) and water shield in yuzu jelly, topped with ginger flower.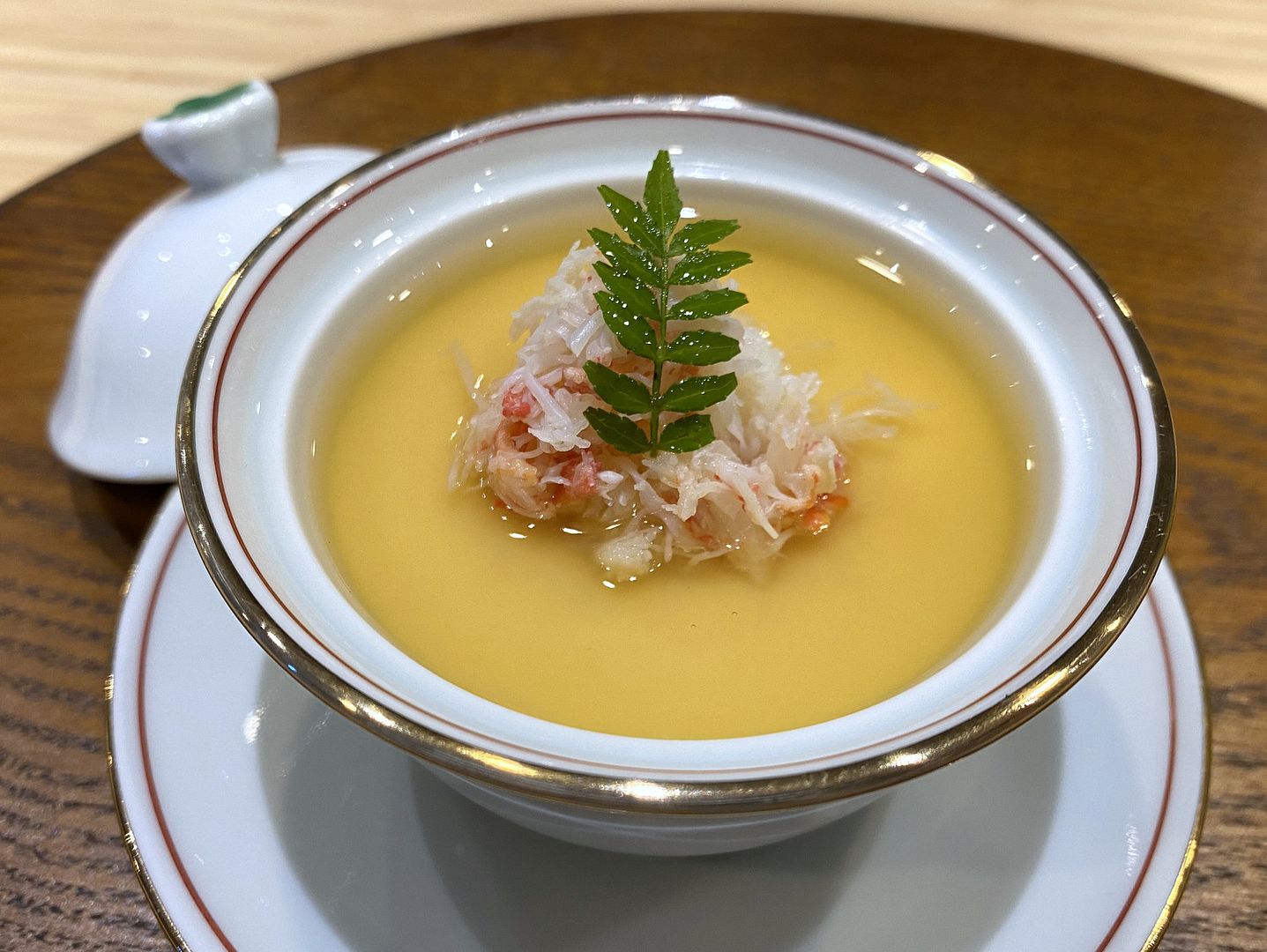 (B) Chawanmushi (above) – Served with snow crab. Was told the sauce in the steamed egg custard was also made with the crab shell.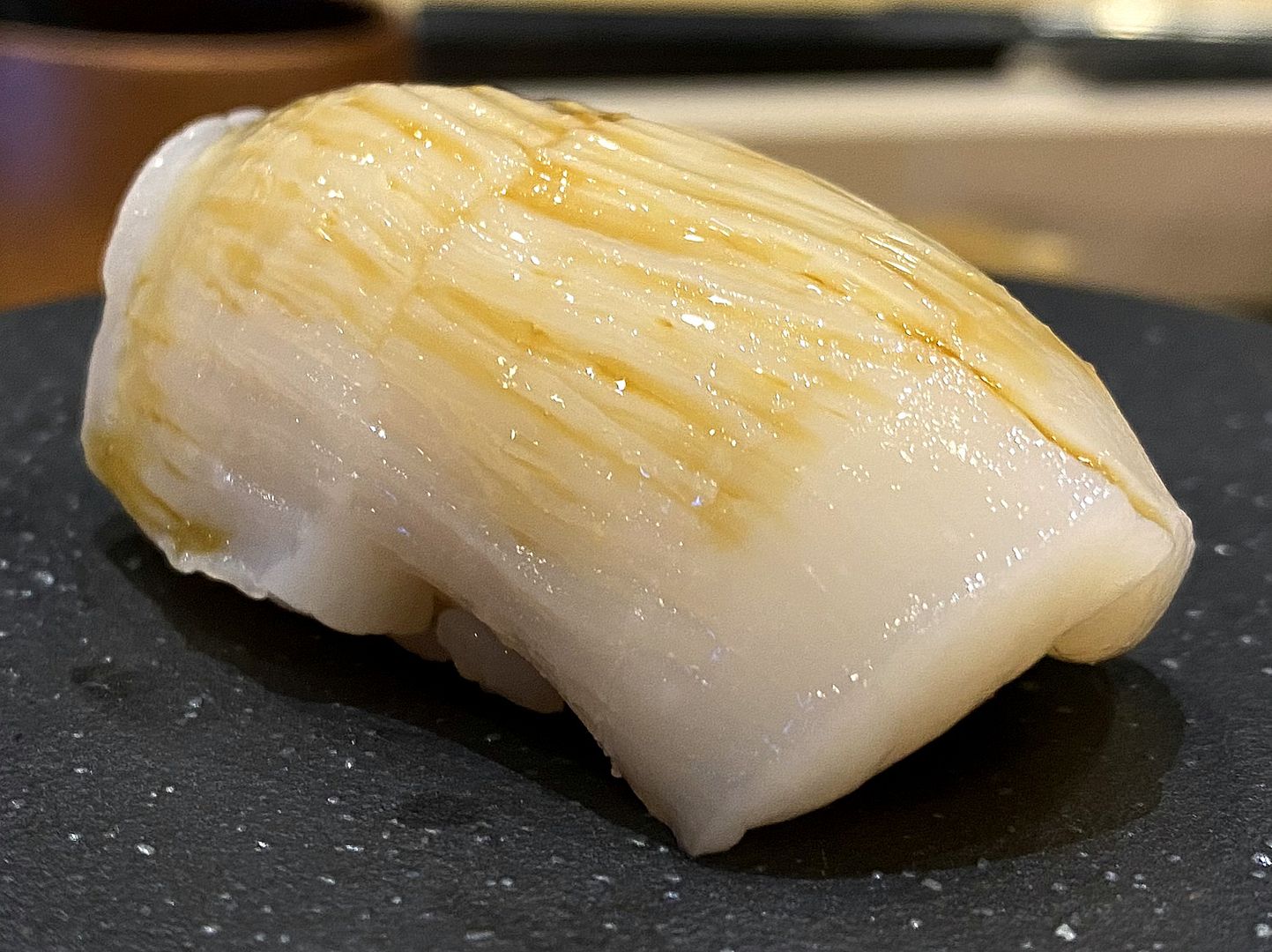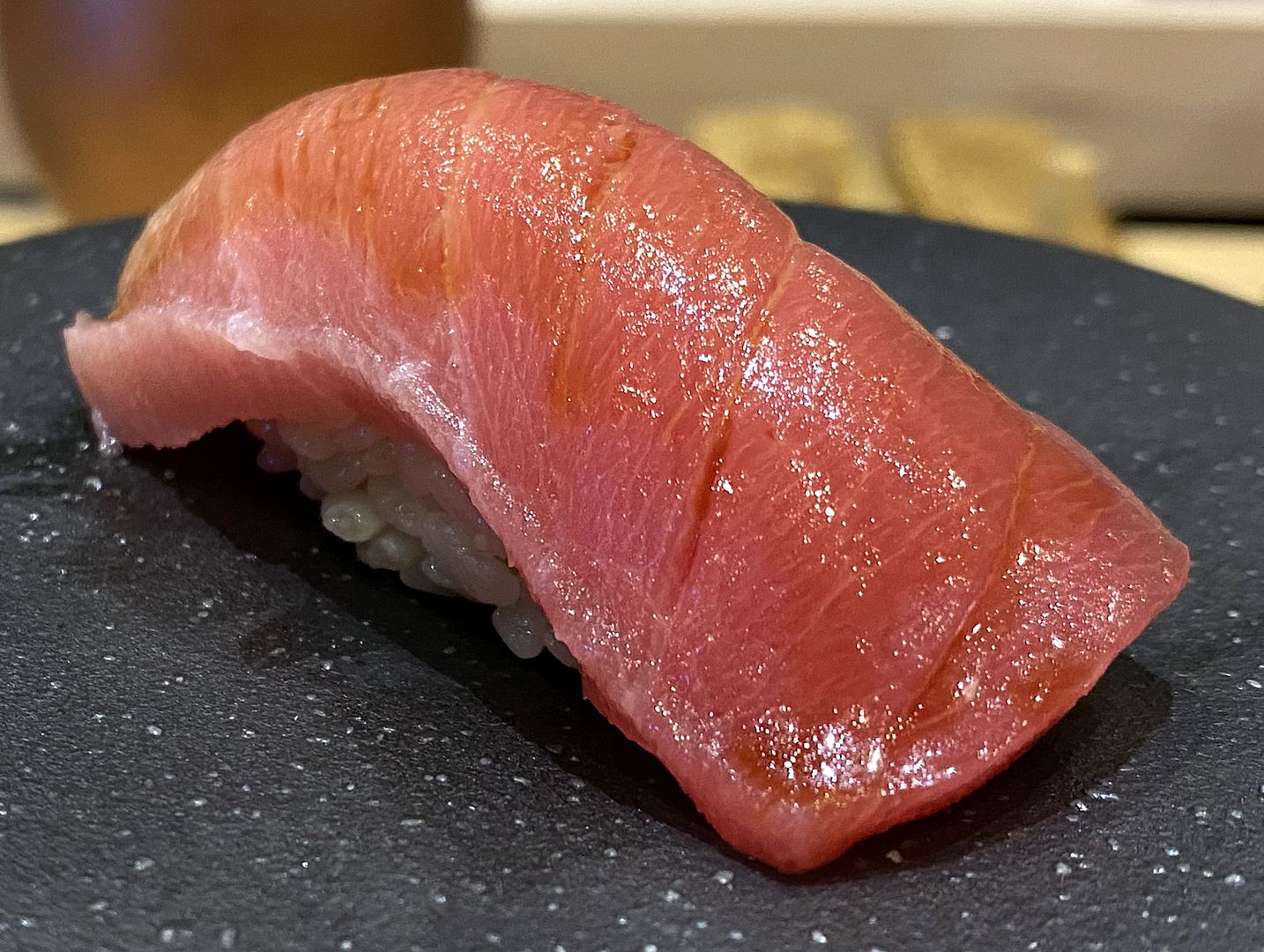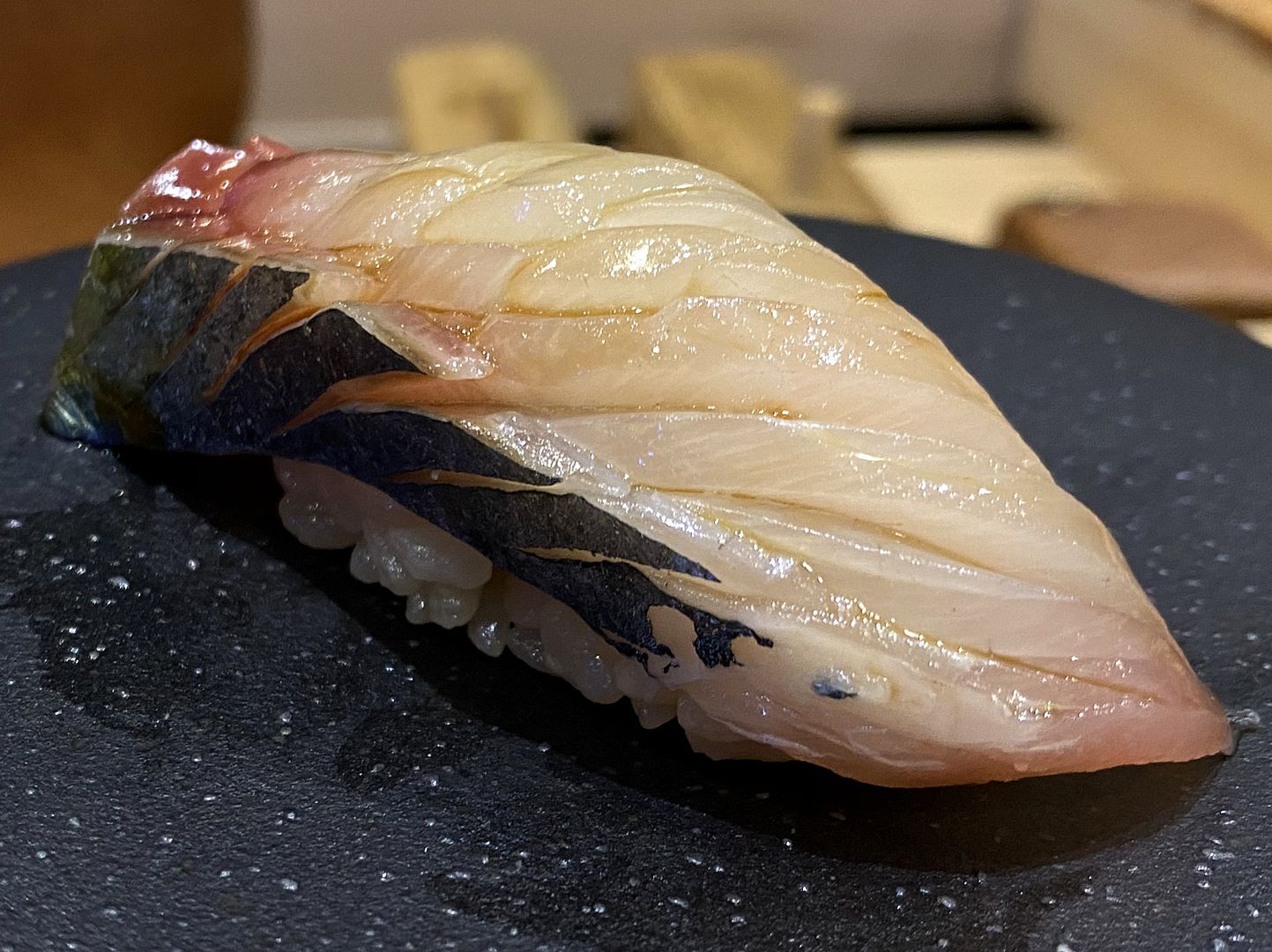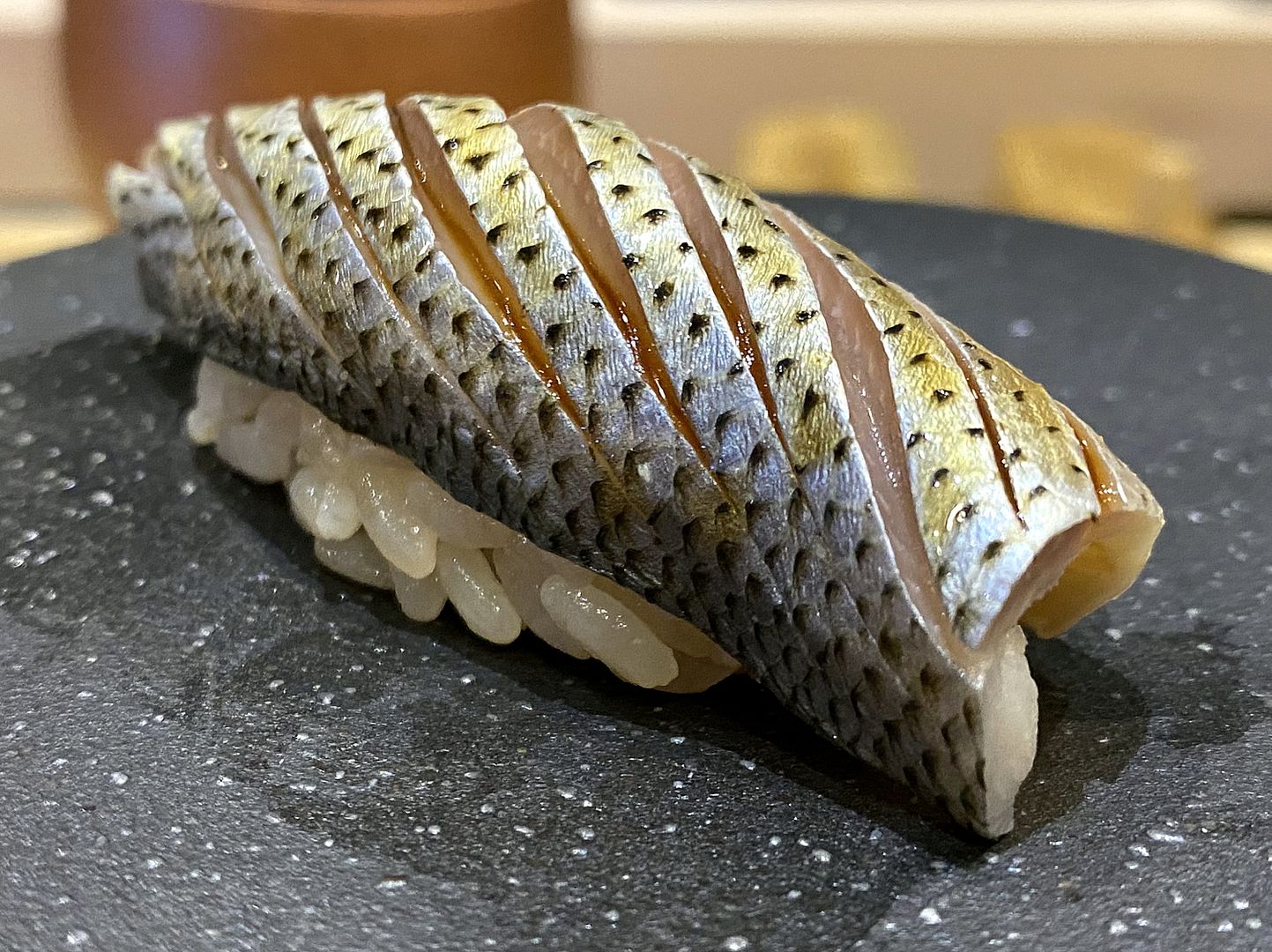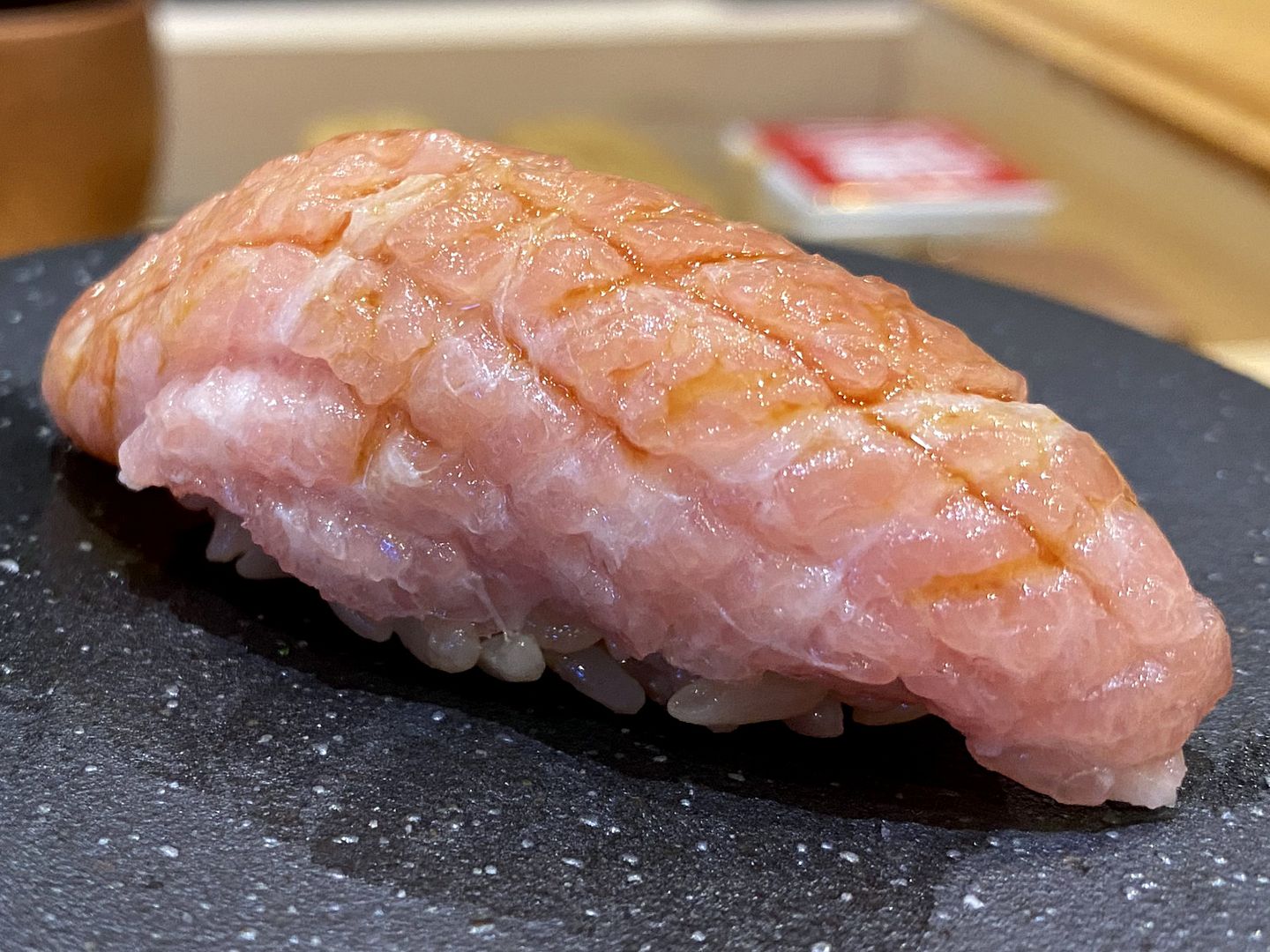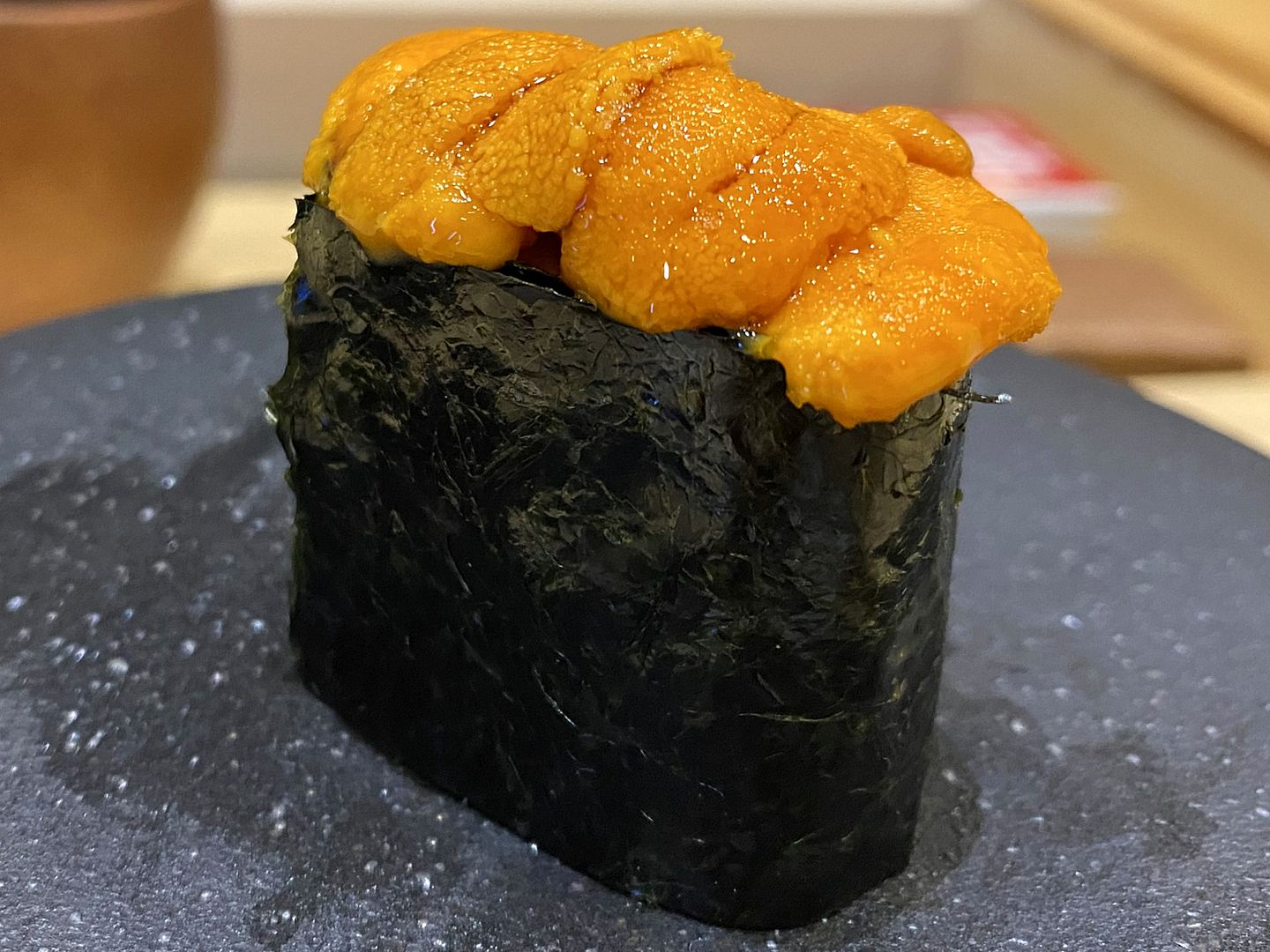 (C) Nigiri (9 pieces) (above) – Mako garei (marbled sole/flounder) with salt, hotate (scallop) from Iwate, chiaigishi, shima aji (striped jack), kohada (gizzard shad), kinmedai (golden eye snapper), sakura masu (cherry trout) with grated yuzu skin, otoro (premium fatty tuna) and bafun uni (short spine sea urchin).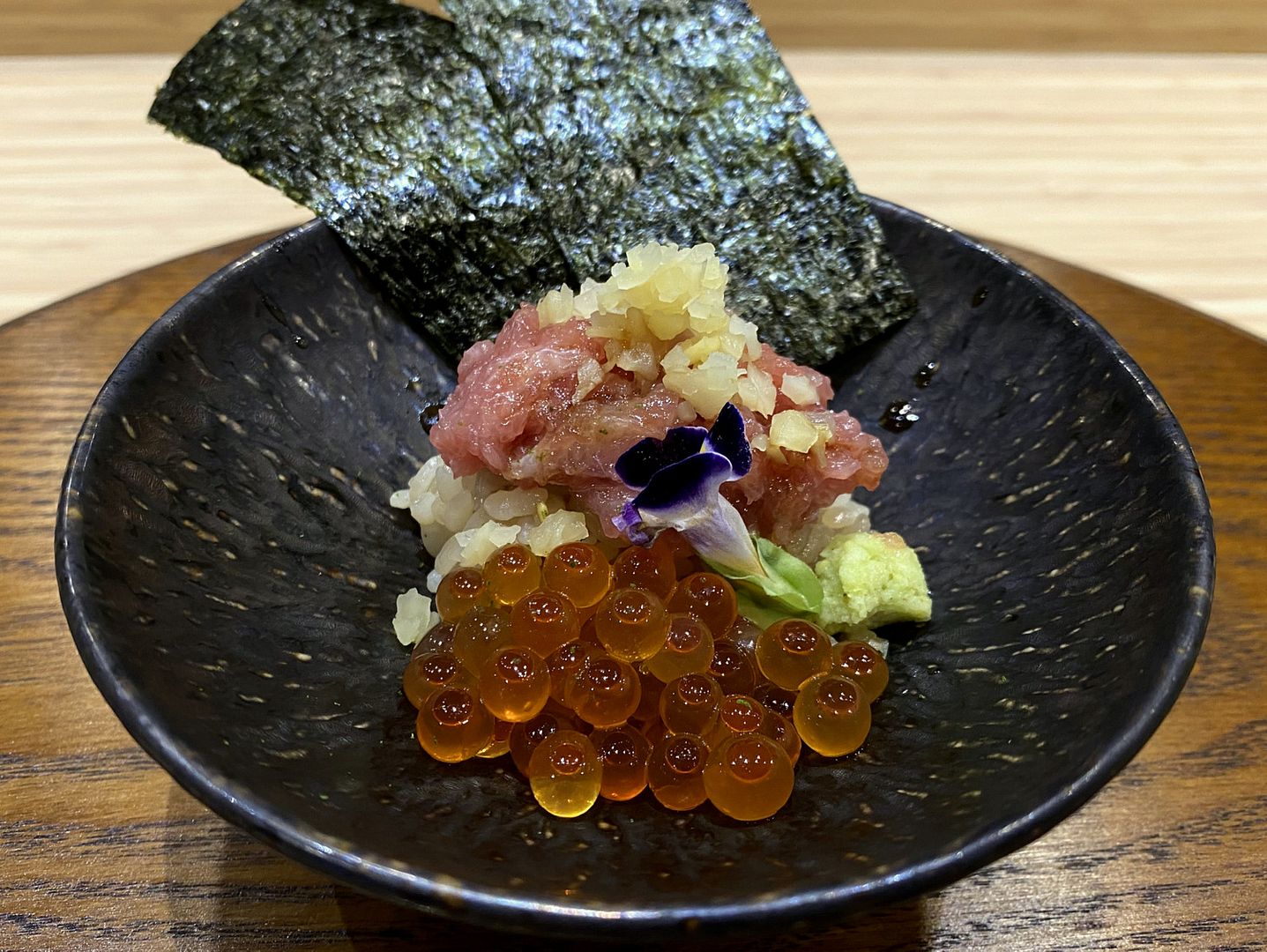 (D) Mini rice bowl (above) – Topped with minced tuna, salmon roe and diced pickled radish.
(E) Soup (above)
(F) Dessert 1 (above) – Homemade platter of castella cake, nama chocolate and crystal candy (rose flavour).
(G) Dessert 2 (above) – Peach.
2) Chef's signature handroll, $50 (above) – The lunch omakase menus don't include head chef Leon's signature roll; The creation which he won World Sushi Cup Japan 2019 with. I decided to order it since I had stomach space for just a little more. :) For those after the prettier version that's included in the dinner omakase menu, order the umami bomb maki ($98, 4 pieces) from the a-la carte menu. Though the umami bomb maki is slightly different (using cured egg yolk instead of aged bonito) since it's inspired from his original award wining sushi creation.
My girlfriend and I thoroughly enjoyed our meal at Hatsu. The sushi segment was very impressive. I was happily nodding away with every bite. So good! The quality of the neta (sushi topping) was top notch! However if one prefers strongly seasoned shari (sushi rice), do note Hatsu's is on the milder side. It's as though the shari is the silent supporter in the sushi to allow the neta to shine through. If you get what I mean. Love the balance! I also like how head chef Leon doesn't go easy on us with his sushi introduction. I realised there's still a lot of Japanese fish names and cuts that I need to pick up!
Will I recommend Hatsu? Yes! Quality food and very value for money. If one intends to go for lunch, I recommend going straight for their $120 menu. My girlfriend went for the Hanami lunch menu ($90). Compared against my Hatsu lunch menu ($120), she had the same items as me except less the snow crab chawanmushi, sakura masu nigiri, bafun uni nigiri and peach dessert.
And to manage expectation on the other aspect of the dining experience like the ambience of the restaurant. Do note the interior decor is very simple. Nothing fancy. No expensive hinoki or Japanese cypress used to make the sushi counter, etc. But don't get me wrong. I actually like this no-frills experience. One can also see where chef-owner Leon's focus is in setting up his new restaurant. He chose to place his priority on getting better ingredients for his customers (including stocking a wide range of sake) and keeping the menus at affordable prices for more to have access to enjoying quality Japanese food. For those who are hesitant because Hatsu may not sound fancy enough to impress a date, I say make it into an experience beyond Hatsu. Royal Hotel is pretty cool in the sense one feel like time had stand still because it's so dated.
So yes, I can't wait to be back to try Hatsu's dinner menu!
HATSU

36 Newton Road, Hotel Royal, #03-01, Singapore

Overall: 8

Opening hours:-

Food/Beverage: 8

Mon – Sat : 12:00 – 14:00 (Lunch)

Ambience: 7

Mon – Sat : 18:00 – 22:30 (Dinner)

Value: 9

Service: 7

* Closed on Sun