Dinner @ Lumo Restaurant & Bar
January 23, 2022 in European by thywhaleliciousfay
A friend was sharing her recent eats with me. And that's when she introduced me to Lumo. Googled the place up and it's mentioned on Lumo website that food was grilled over apple-wood and oak-wood fires instead of charcoal. I instinctively knew it would be a good meal because I really haven't had any bad wood-grilled meals. Think Burnt Ends (Singapore), and Ester and Firedoor (both in Sydney, Australia). And thus, when another group of my girlfriends were discussing to meet up. I immediately proposed Lumo. =)
Although I do also want to highlight that in my excitement, I skipped reading a few words from Lumo website. It's only the signature dishes that's grilled over apple-wood and oak-wood. And that's about 9 of the 21 savoury dishes.
Reservation was made on Lumo website for a Friday dinner (1st seating). We didn't have much difficulty securing the slot. I made the reservation with 3 weeks' advanced planning. But do note their online system doesn't allow for reservation for 1. Maybe drop them an email to enquire if really keen?
And from the menu, my friends and I ordered:-
1) Shoestring fries, $12 (above) – With mentaiko mayonnaise, bonito flakes.
2) Fried southern chicken, $16 (above) – With cajun, honey mustard.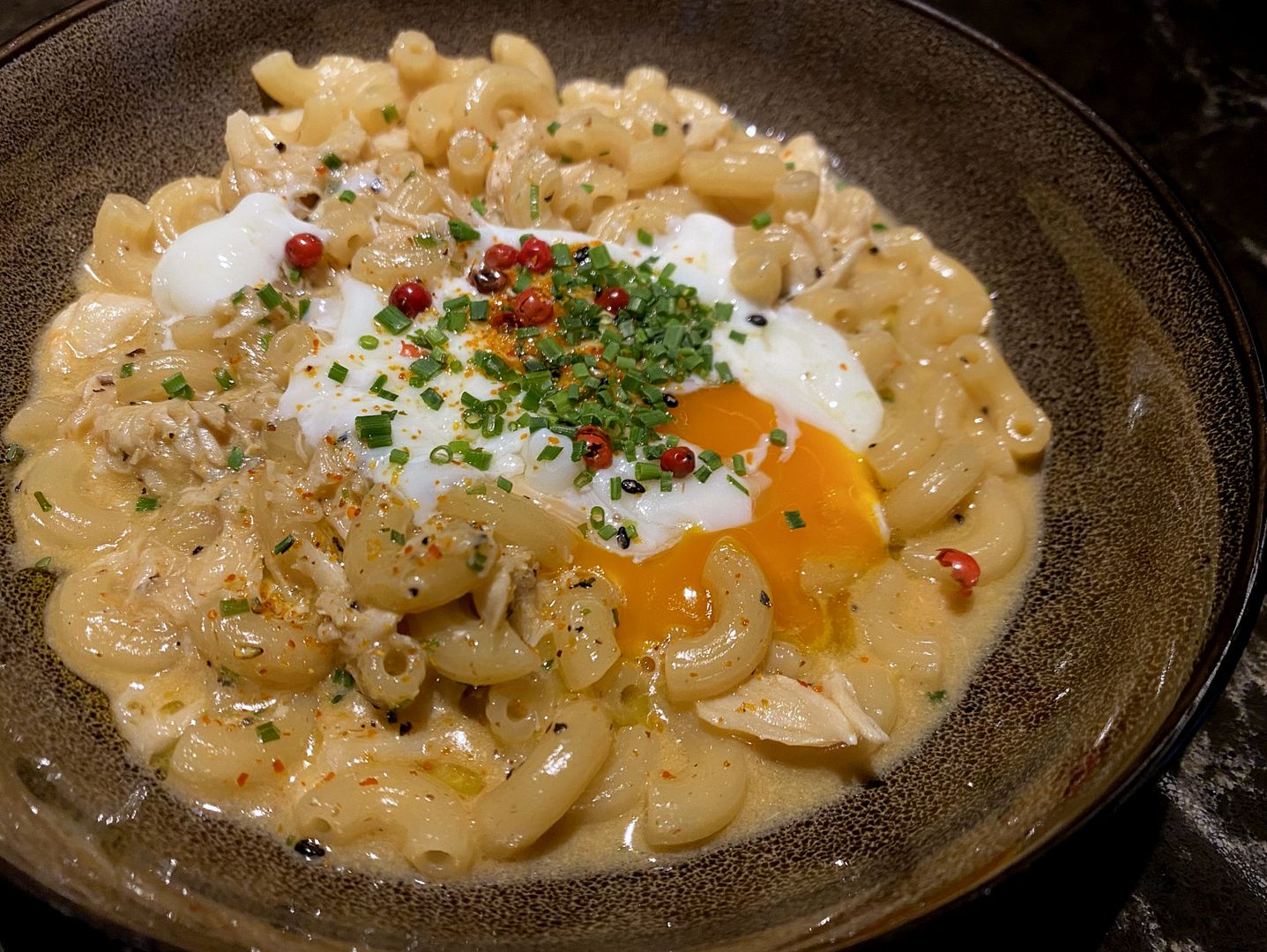 3) Crab macaroni, $21 (above) – With crab velouté, soft egg.
4) Smoked monk fish liver taramasalata, $22 (above) – With avruga caviar, crumb, sourdough, EVOO.
5) Roasted cauliflower steak, $17 (above) – With togarashi aioli, lemon zest.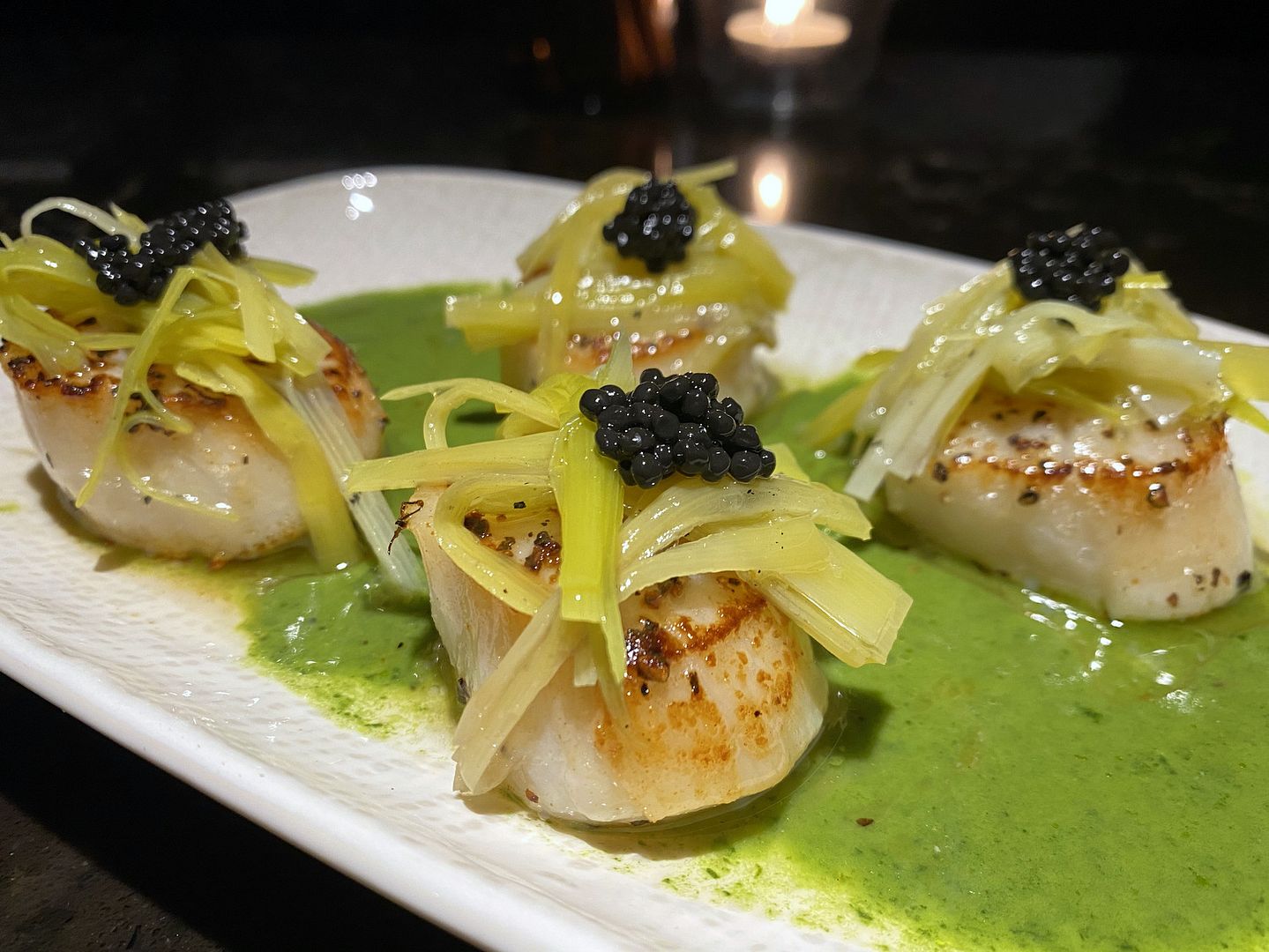 6) Hokkaido scallops, $30 (above) – With burnt leek, spinach veloute.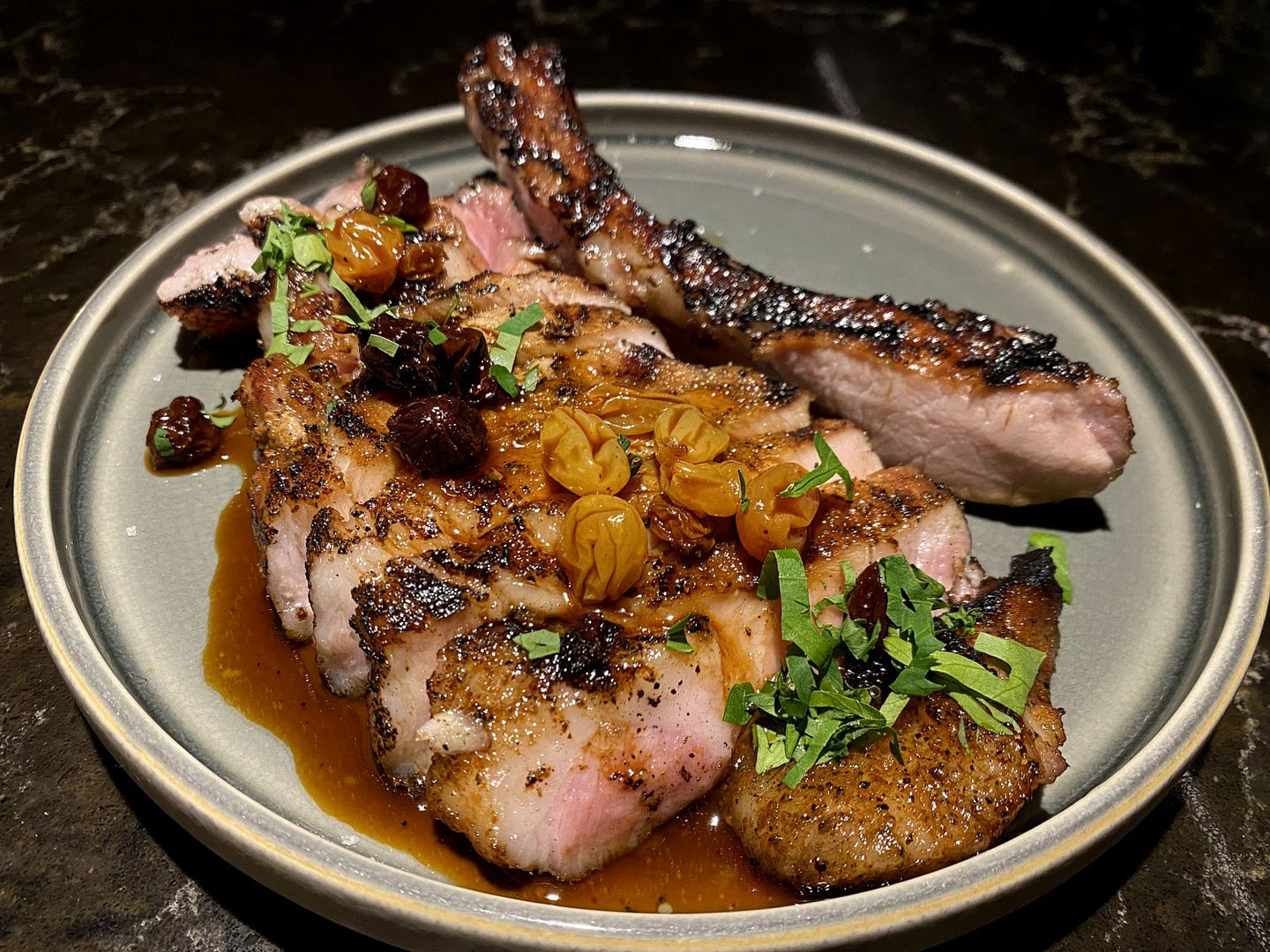 7) Sakura pork chop (320g), $36 (above) – With whisky raisin jus.
8) Smoked apple wood ice cream, $13 (above) – With basil gel, corn, icelandic sea salt, EVOO.
9) Burnt cheesecake, $12 (above) – With lime yoghurt cream.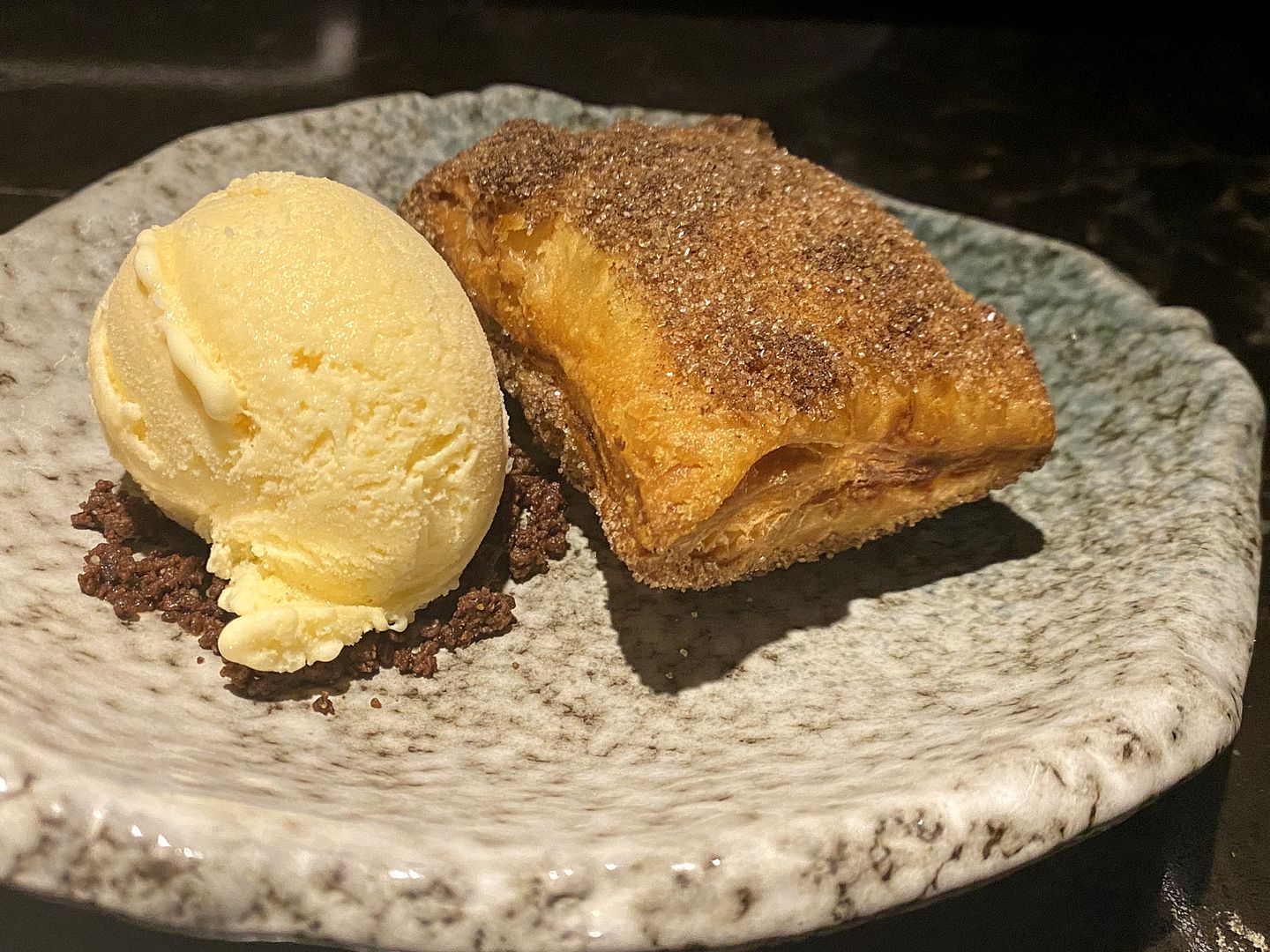 10) Apple pie pillow, $16 (above) – With vanilla gelato.
The dishes were amazing. Yes, even the fries. I mean, I wouldn't usually order fries. Not at a restaurant like Lumo. But everyone has their 'must order' dishes. So I was happy to go with the flow when one of my girlfriends wanted to order it. At least it wasn't truffle fries (Sorry, but truffle fries are just over-rated in my opinion).
Out of the 7 savoury dishes that we tried, only 1 was Lumo's signature dishes; The sakura pork chop. And that was smoking-ly delicious. Post dinner, I wished we tried more of their signature dishes. We wanted to order the lamb short-ribs but was advised by the staff that the portion was small for 4. And the grilled prawns too, but decided against it because of the price. Sob.
Food aside, I wasn't a big fan of the restaurant's decor. Yes, it was lovely. But its vibe was more of a bar than a restaurant because of how dark the place was. And I would have preferred if we were allowed to have have a view of the kitchen since their signature dishes were grilled over wood. For you know… Some grilling action.
Nonetheless, I definitely recommend Lumo!
LUMO RESTAURANT & BAR

50 South Bridge Road, CMO Building, #01-00, Singapore

Overall: 7.5

Opening hours:-

Food/Beverage: 8

Tues – Sun : 17:30 – 22:30

Ambience: 8

Value: 7

Service: 7

* Closed on Mon