Lunch @ Sushi Masaaki | Sushi Restaurant in City Hall
January 12, 2022 in Japanese by thywhaleliciousfay
Before returning from my overseas work stint (in July 2021), I had heard from my foodie friends of how hard it was to make reservation at some sushi-ya. But if you know me… As long as the restaurants are not exclusive, I always believed everything is possible. Just need lots of planning, perseverance and luck!
So yes, Sushi Masaaki was one of them.
And taken from their website, reservation for lunch and dinner opens at noon daily, 91 days ahead. Don't ask me why 91 days. Probably cause 30 plus 31 plus 30? Although it could have been 92; 31 plus 30 plus 31. But I digress. Keke.
I definitely lucked out with my reservation. It was a random day in July. I was serving my hotel quarantine when I decided to check out Sushi Masaaki's reservation page. And there it was… A slot for weekend lunch in October. Though actually, it's my friend who lucked out. The dine-in restriction tightened just before my meal; From 5 people to 2. It must have affected another group booking because when Sushi Masaaki dropped me a text to re-confirm my booking, they mentioned I could bring a friend if I wanted to!
I am usually one who prefers taking my trains and buses. But I've since caved in to the convenience of Grab and GoJek. Haha. Sushi Masaaki is located at South Beach. The development complex is big, so do direct the driver to the correct drop-off point (South Beach Hotel's). Though it's still a 5 minutes walk to the restaurant.
My friend and I entered the restaurant punctually for our 12.30pm appointment. Other customers were already seated and had started their meals. And from the menu, we ordered Sakae, $250 which comprised:-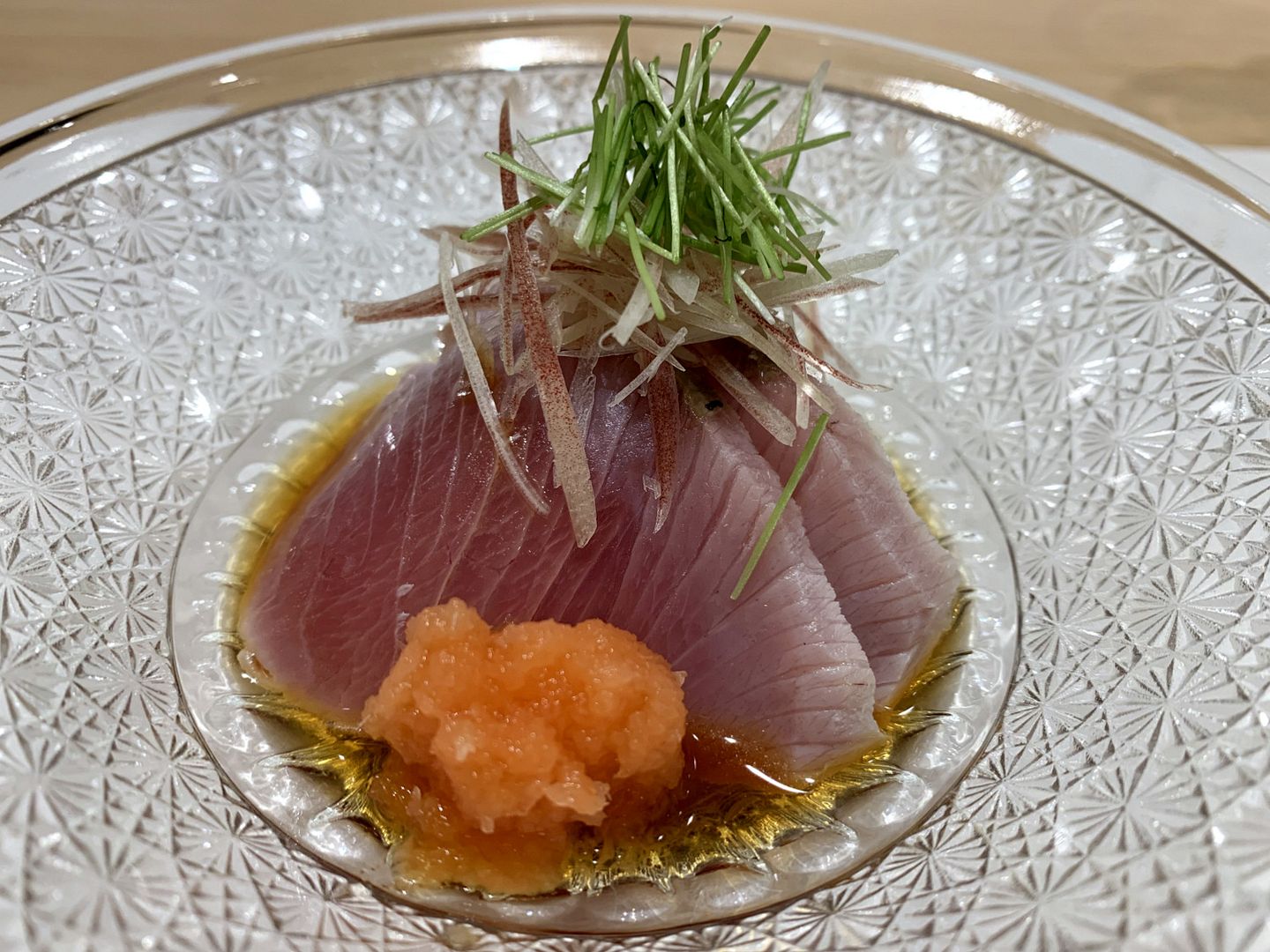 1) Dish #1 (above) – Lightly-boiled (shabu) adult yellowtail (buri) with seasonal mushroom in ponzu sauce.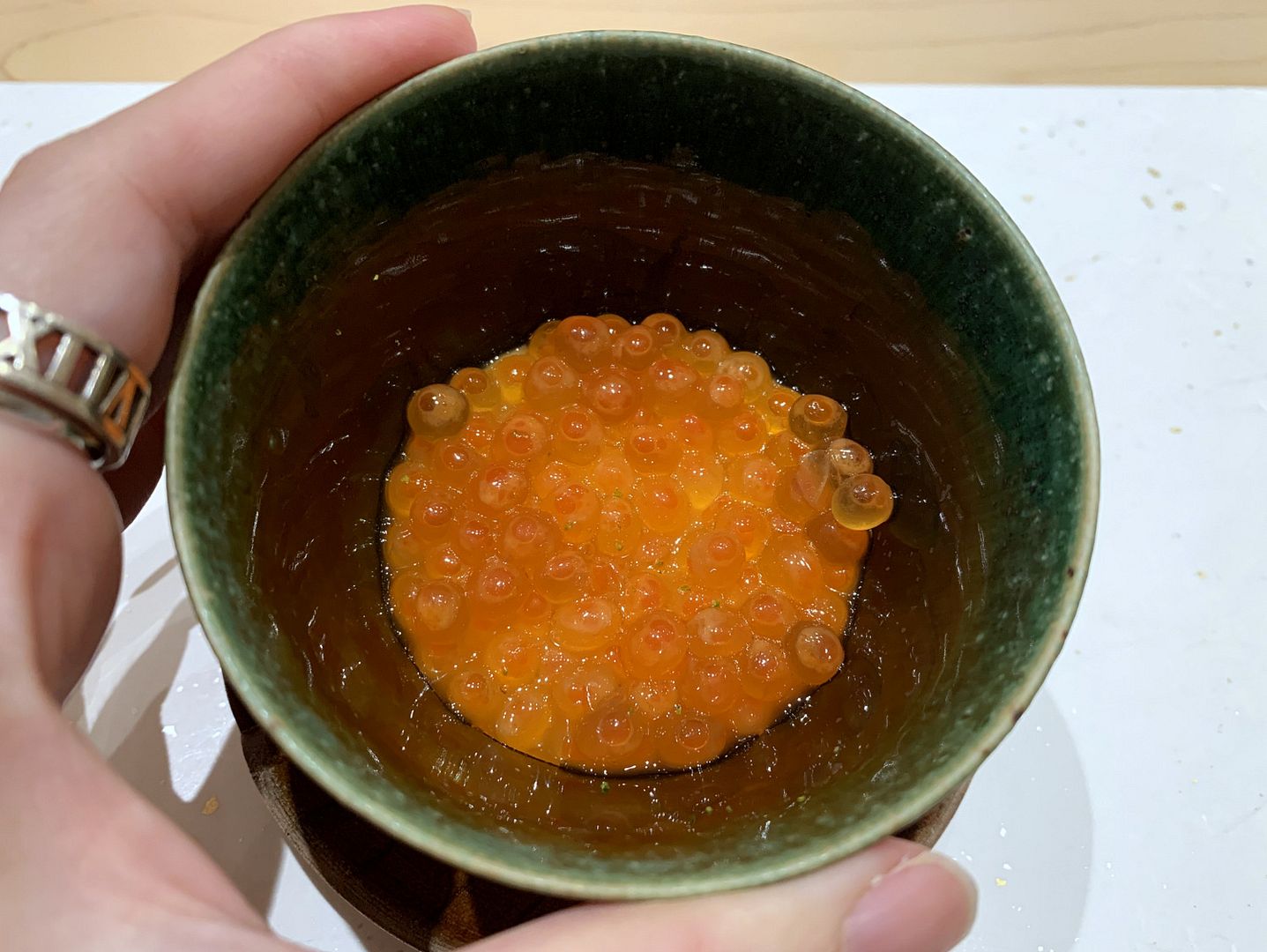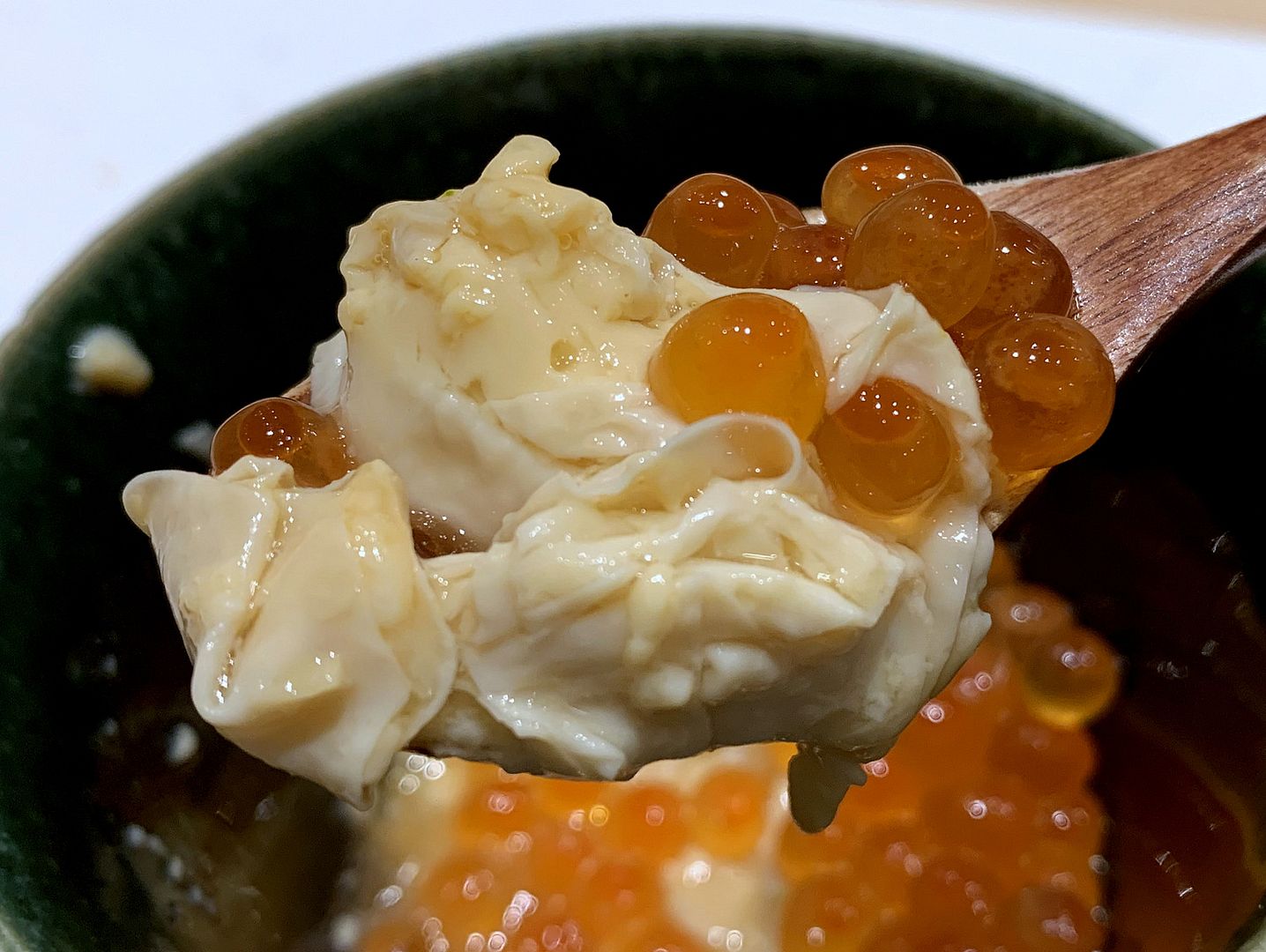 2) Dish #2 (above) – Steamed egg (chawanmushi) with salmon roe (ikura) and bean curd skin.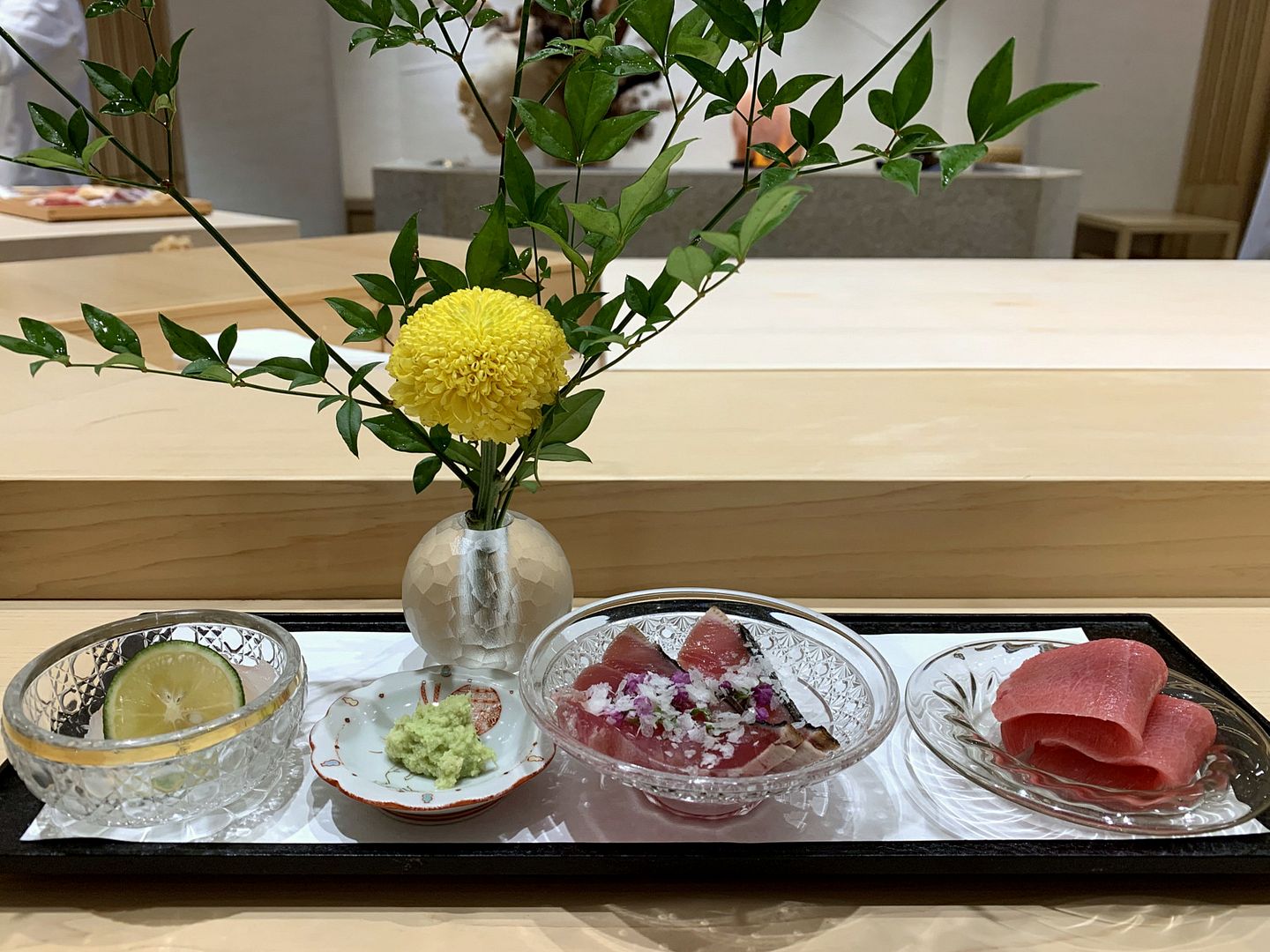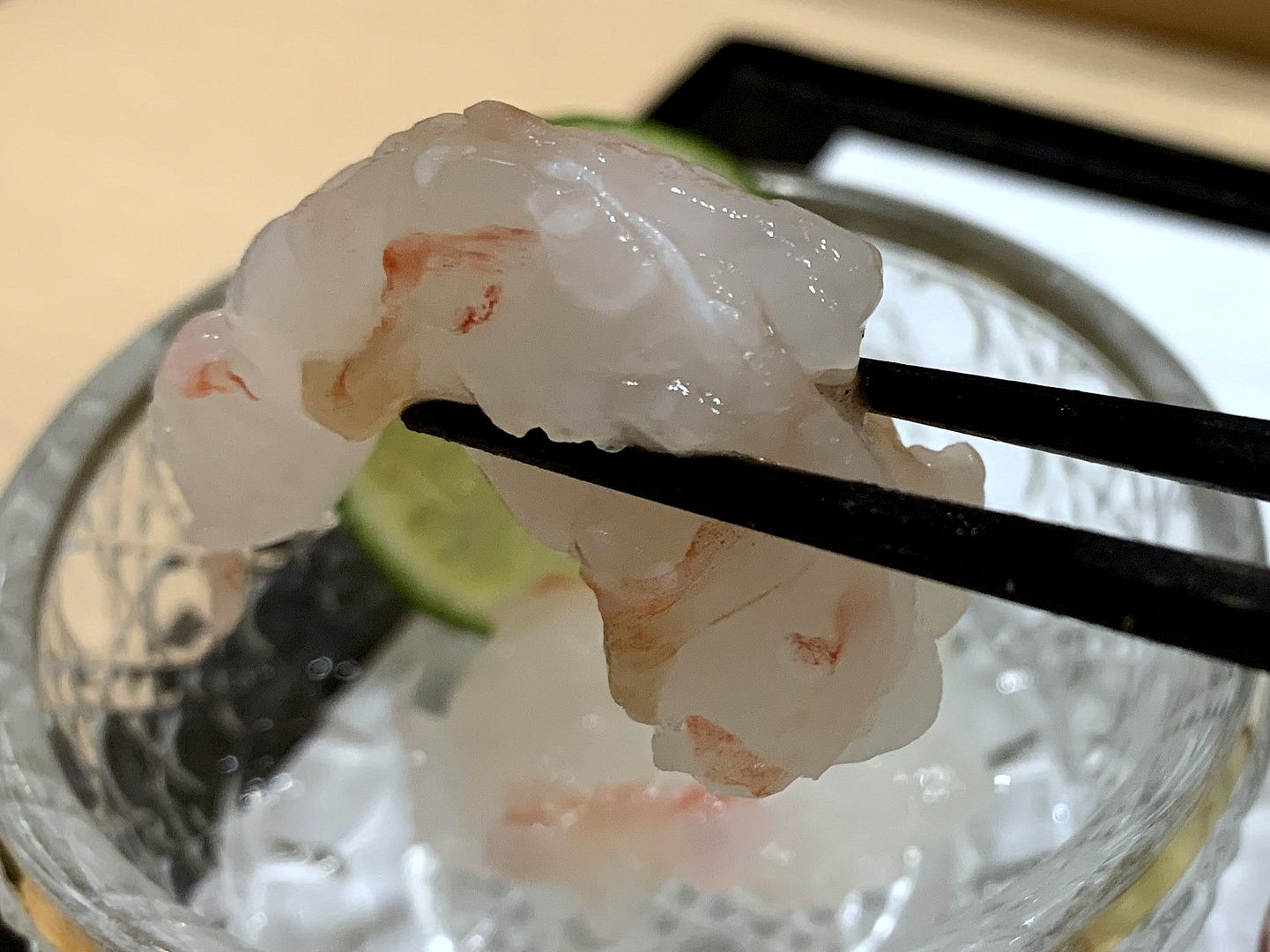 3) Dish #3 (above) – Japanese spotted prawn (botan ebi), medium fatty tuna (chutoro) and grilled bonito (katsuo) with snow salt.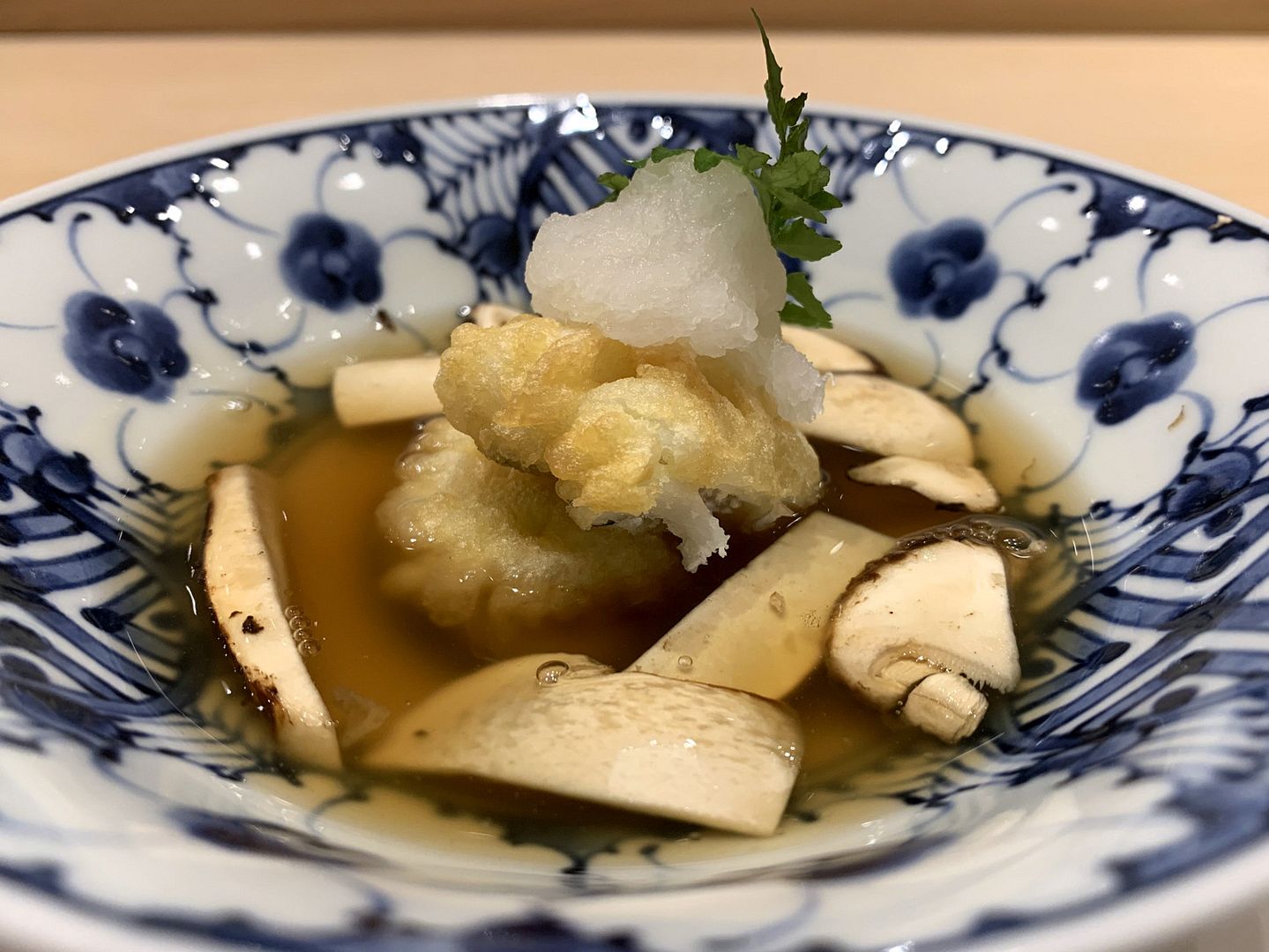 4) Dish #4 (above) – Pike eel tempura with matsutake mushroom.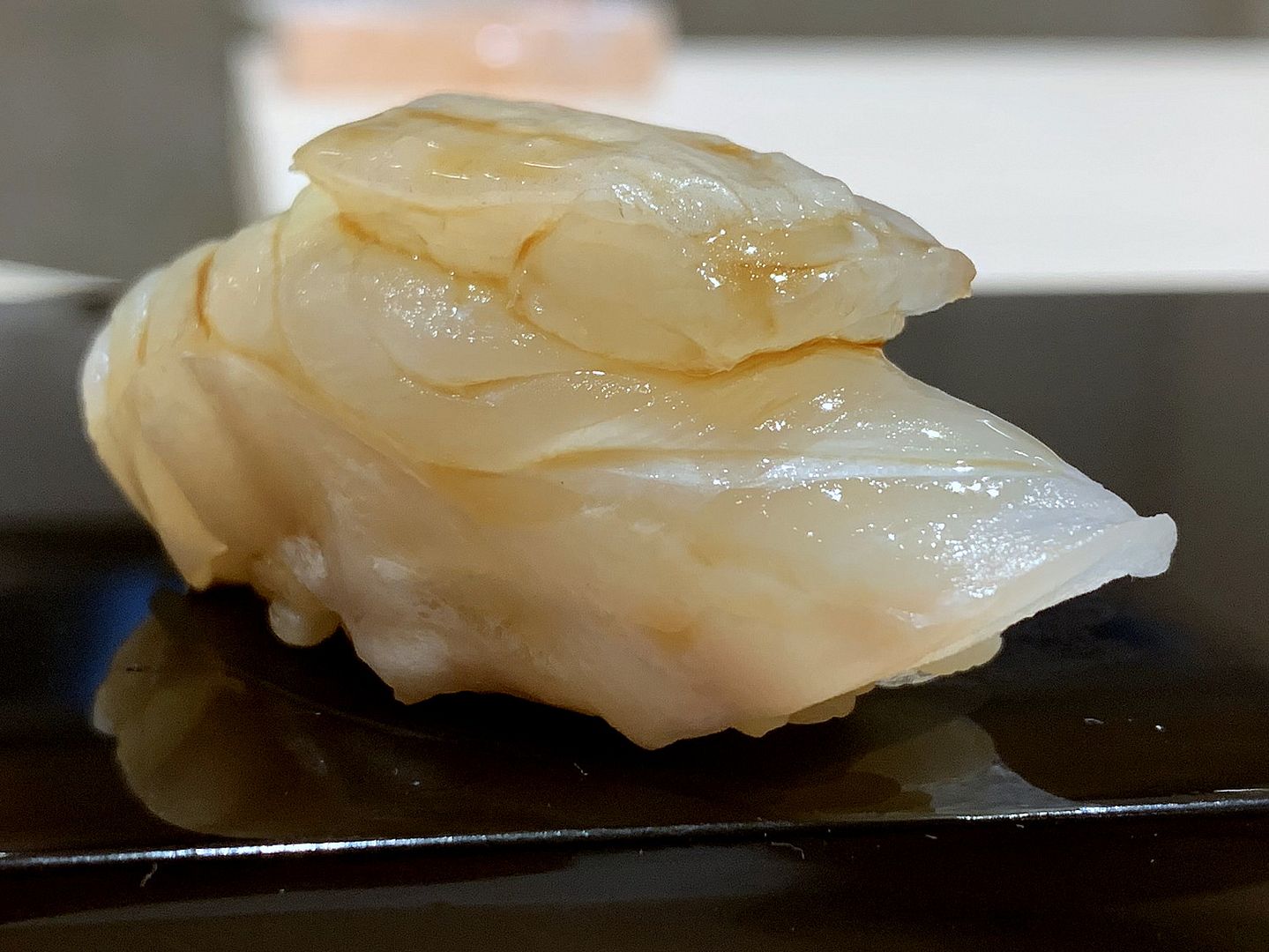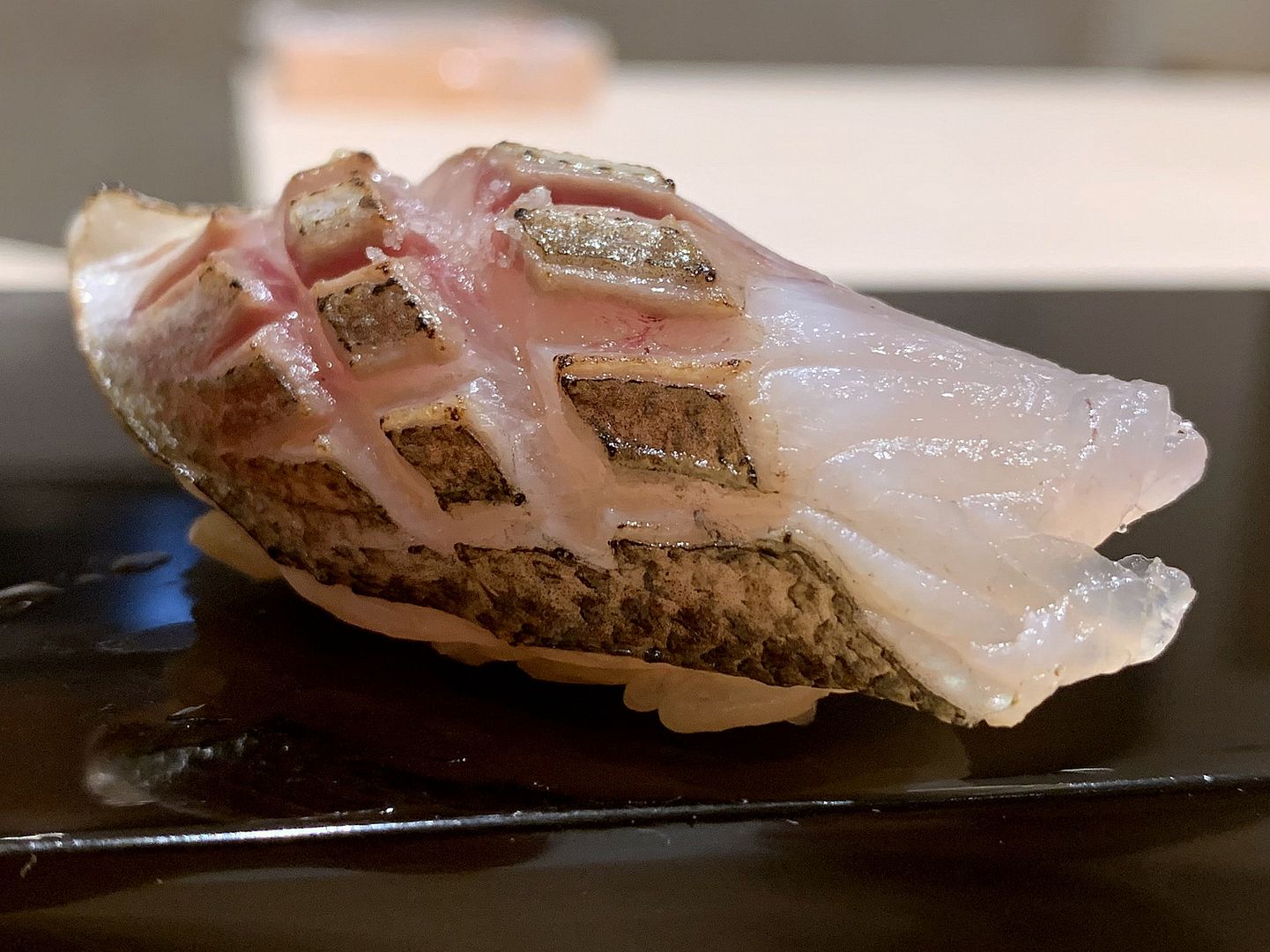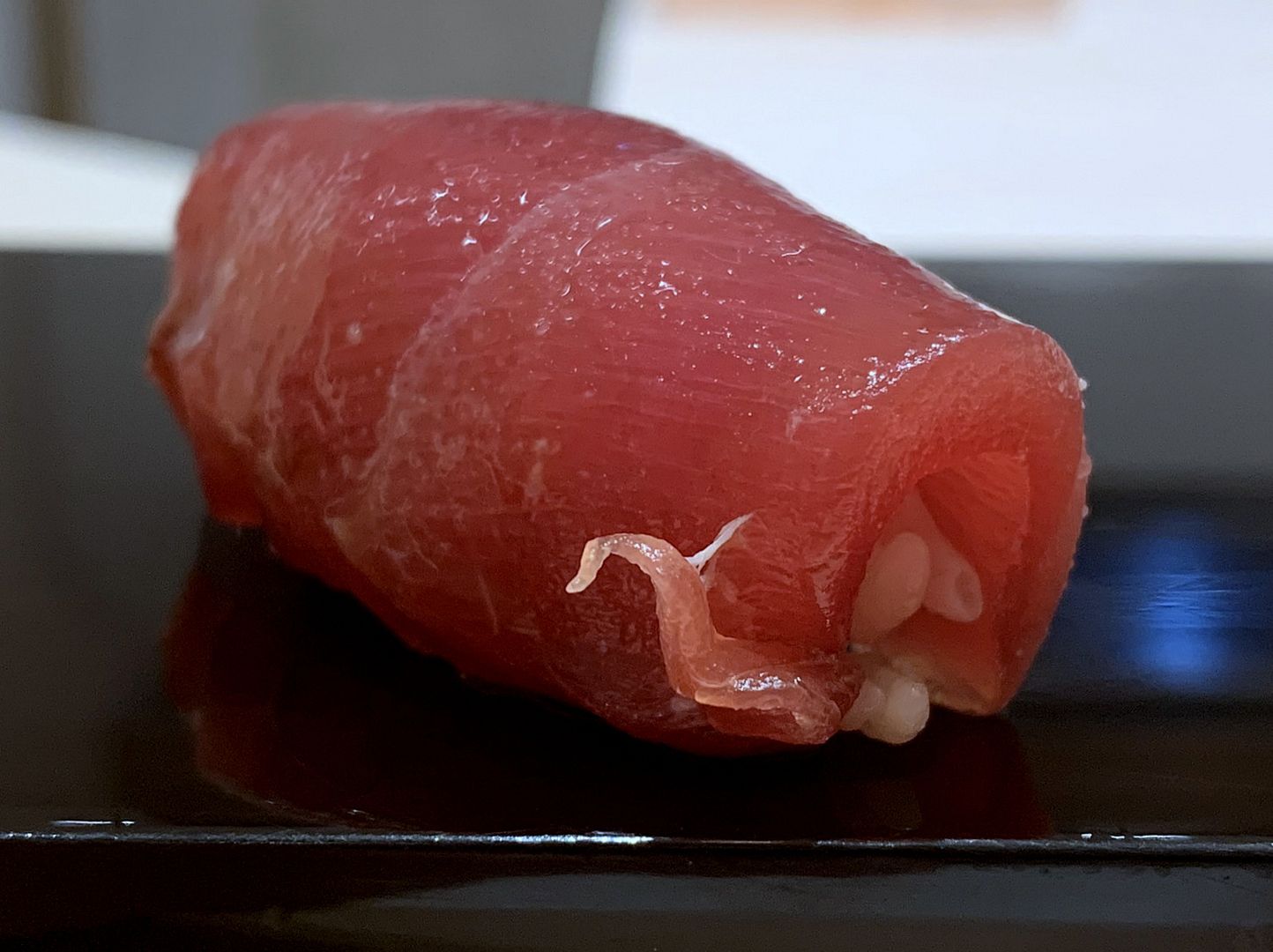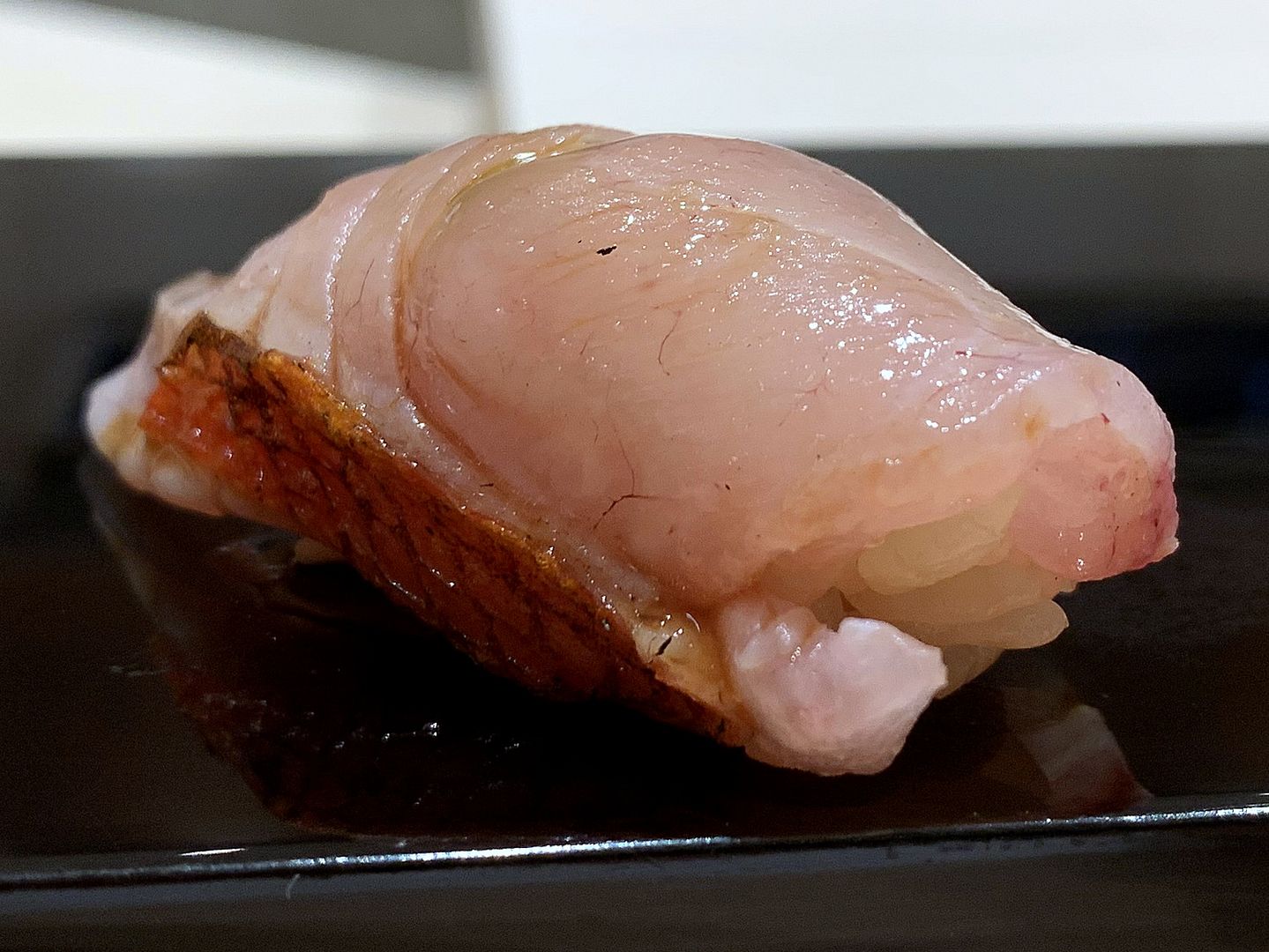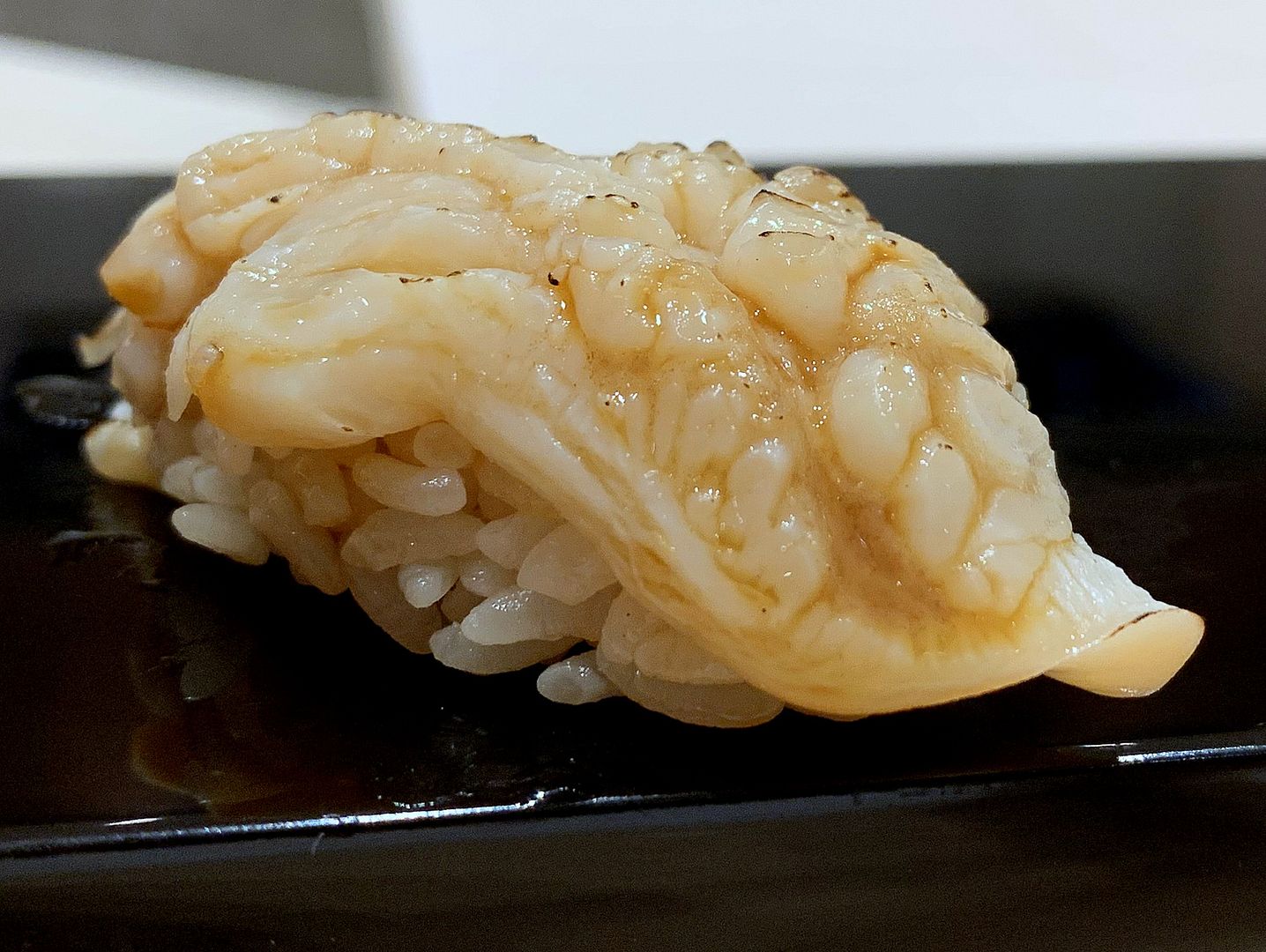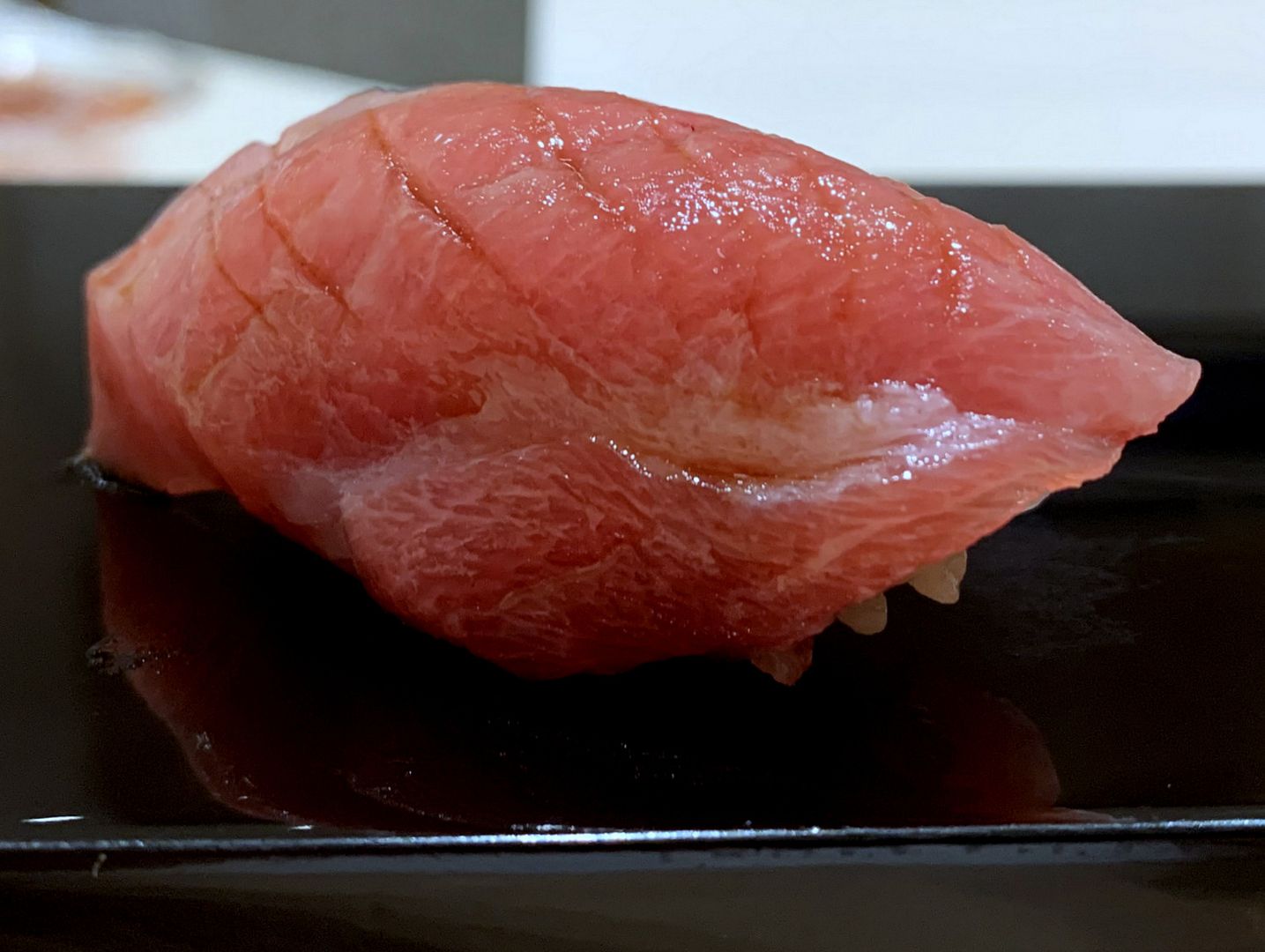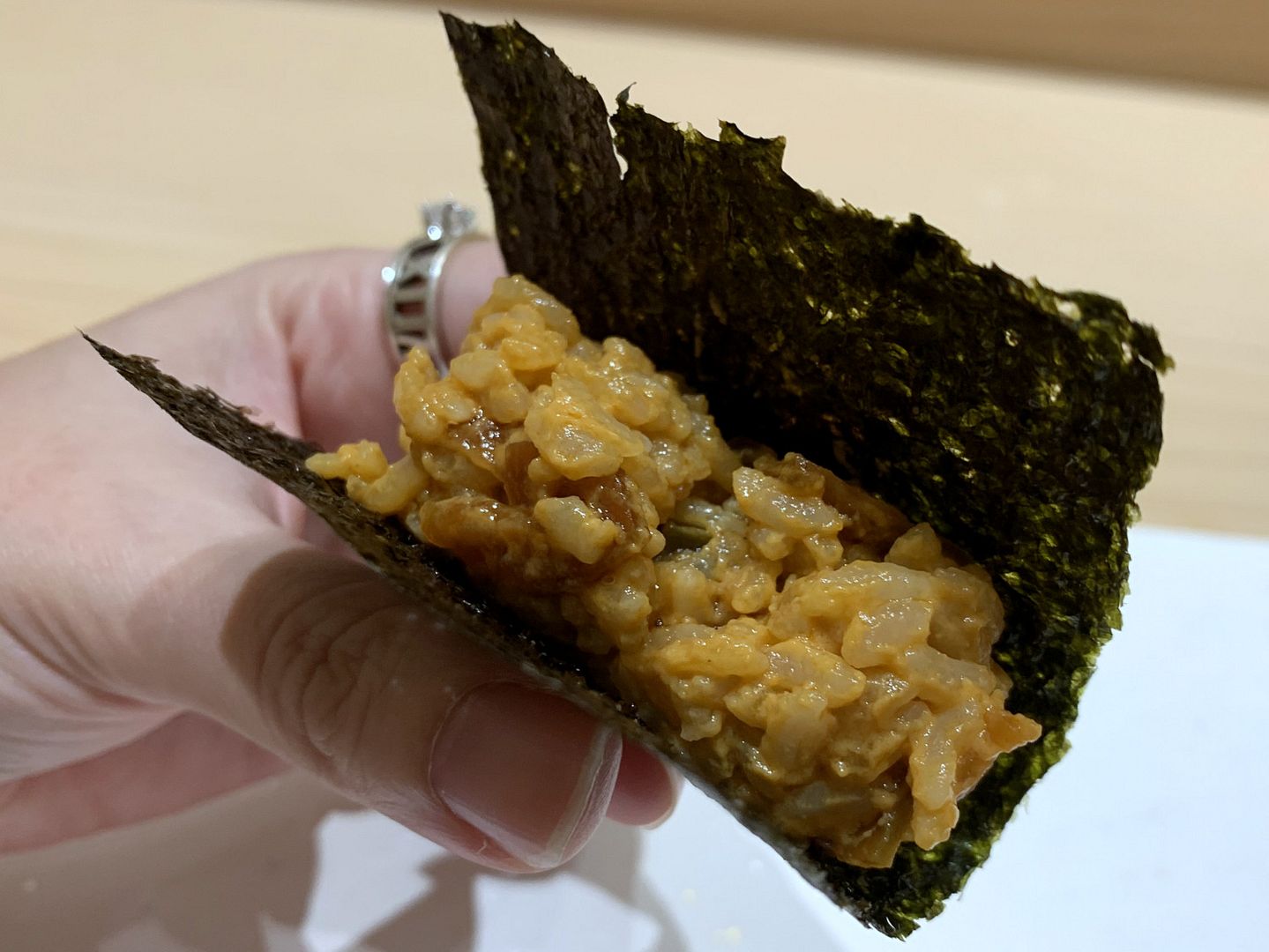 5) Dish #5 (above) – Sushi assortment of flounder and flounder fin, barracuda, marinated tuna (zuke akami), big eye snapper (kinmedai) with citrus pepper, horse mackerel (aji), surf clam, premium fatty tuna (otoro) and monkfish liver (ankimo) with pickled watermelon. I liked that the barracuda was served warm to better appreciate the oily fish. Though my least favourite was the otoro as it was a bit stringy.
6) Dish #6 (above) – Japanese spotted prawn (botan ebi) miso soup.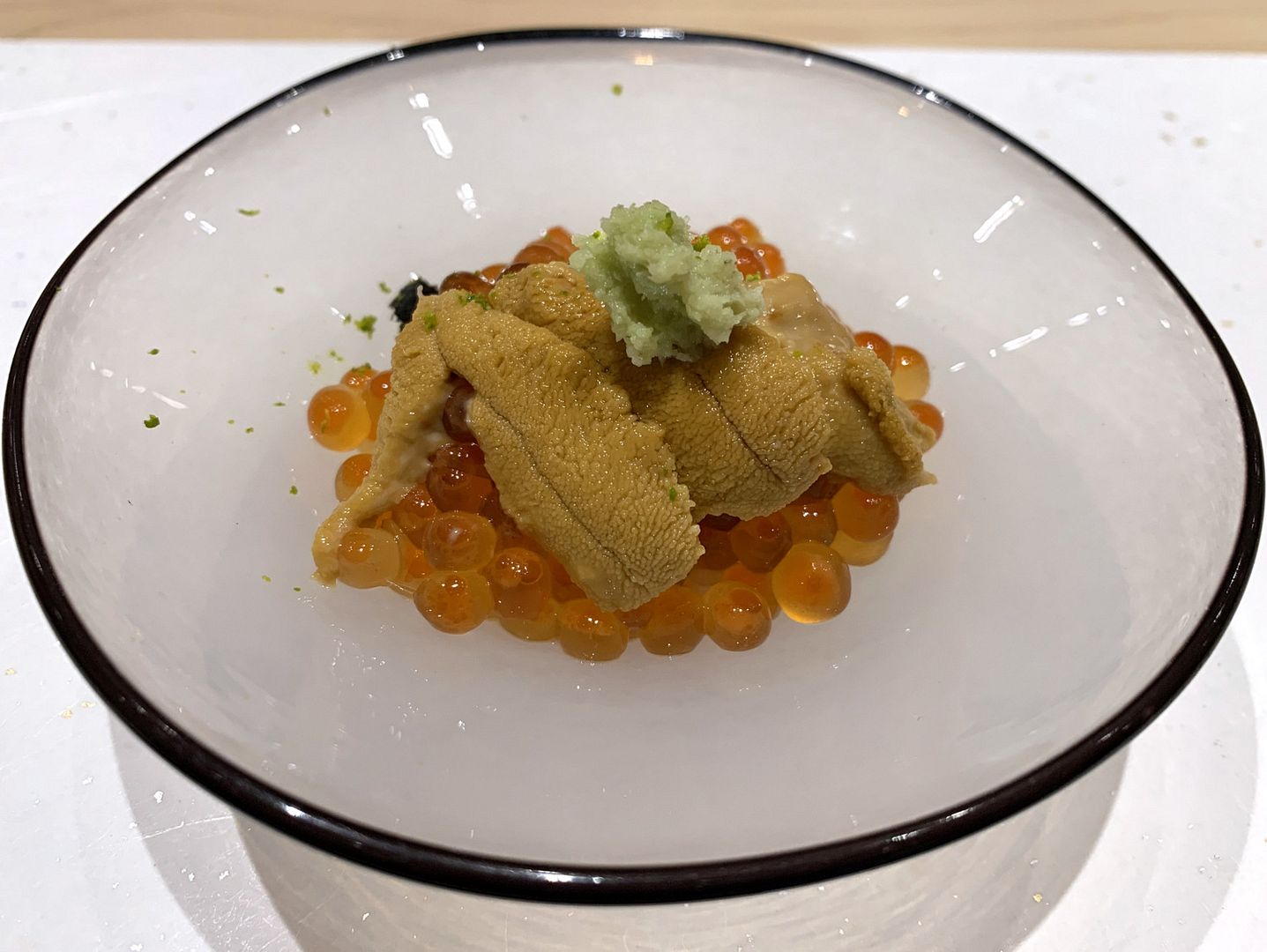 7) Dish #7 (above) – Rice bowl with sea urchin (uni) and salmon roe.
8) Dish #8 (above) – Hand roll of minced tuna.
9) Dish #9 (above) – Warabimochi.
10) Dish #10 (above) – Roasted tea.
11) Dish #11 (above) – Hokkaido milk ice cream.
Lunch was over in a flash. I guess that isn't surprising when one is enjoying the meal tremendously. Every dish was great. Well… All except for the otoro sushi. And chef-owner Masaaki's sushi rice (shari) was served warm and was on the fluffy side, which worked out fine for me.
And thanks to chef-owner Masaaki who had a good sense of humour, my friend and I had lots to laugh about. It was a fun meal! Some may find him familiar too. And that's because he was previously the head chef of ISHI. Or going even further back, he was at Hashida Sushi. Compared to his ISHI days, chef Masaaki san definitely looked more carefree and happy in my opinion.
Would I recommend Sushi Masaaki? I would! But the thing too was… After my friend and I left the restaurant and our post-meal excitement subsided, we wondered if there should be 1 or 2 more sushi. We felt chef Masaaki san tried to make up for the fewer sushi by serving customers 2 desserts. Cause if I could choose, I would rather give up the second dessert for (more) sushi. Keke. And while this is trivial, but it's nice that Sushi Masaaki didn't charge us for the iced green tea.
SUSHI MASAAKI

26 Beach Road, South Beach Avenue, #B1-17, Singapore

Overall: 8

Opening hours:-

Food/Beverage: 8

Tues – Sun : 12:00 – 15:00 (Lunch)

Ambience: 8

Tues – Sun : 18:00 – 23:00 (Dinner)

Value: 7

Service: 8

* Closed on Mon